Care Crazy,
Con
Un cuore di ghiaccio
continua la serie
Royal Romance
di
Karina Halle
, iniziata con
Il principe svedese
. Una storia romantica di rinascita e seconde opportunità tra un re scontroso, freddo e severo, e la tata che si occupa delle sue bambine, orfane di madre. Sarà una favola di quelle che piacciono a noi?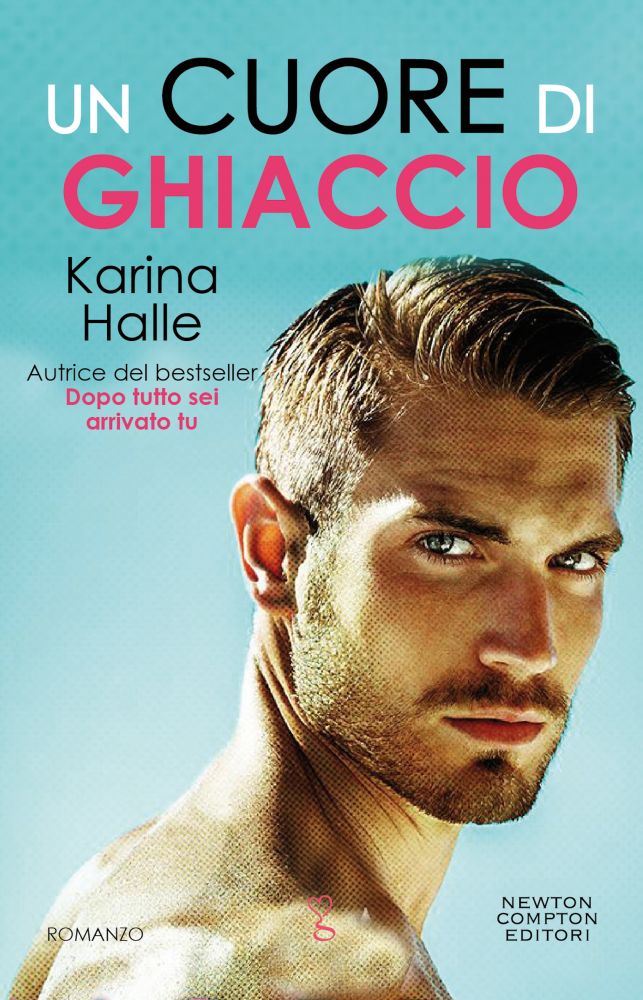 Serie Royal Romance
1. Il principe svedese, 1 Aprile 2019
2. The Wild Heir
3.
Un cuore di ghiaccio
, 5 Agosto 2019
Autore:
Karina Halle
Editore:
Newton Compton
Genere:
contemporary romance
Categoria:
reali/seconde opportunità
Narrazione:
Prima persona, POV alternato
Finale:
autoconclusivo
Innamorarsi del proprio capo non è mai una buona idea. Specialmente se si tratta di un re. Quando mi sono proposta come tata per una ricca famiglia aristocratica, non mi sarei mai aspettata di finire nel palazzo reale di Copenaghen. Adesso la custodia delle due adorabili principessine della Danimarca è affidata a me. Adattarmi alla mia nuova vita non è facile, ma la parte più difficile non è avere a che fare con le ragazze che ancora soffrono per la perdita della madre. È il loro padre. Freddo, misterioso e lunatico, re Aksel riesce a penetrare la mia anima con uno sguardo. E da come mi evita, sembra che voglia avermi intorno il meno possibile. Eppure, più a lungo condivido con lui le mura del palazzo e più mi sento irrimediabilmente attratta da lui.
Aurora James, nata Rory Jameson, dopo una vita di stenti e lavori non leciti, dall'Australia si trasferisce in Europa decisa a cambiare totalmente vita e lasciarsi alle spalle un passato di cui non è fiera e che vuole solo dimenticare. È così che cambia nome e tramite un'agenzia di collocamento trova un lavoro che le piace moltissimo, come baby sitter in Francia.
È qui che qualche anno dopo viene reclutata nientemeno che dalla famiglia reale danese, per occuparsi delle principessine, orfane di madre e figlie dell'attuale re Aksel, Clara e Freja.
Un re è un uomo che indossa la corona e una maschera.
La prima parte del libro, in cui Aurora interagisce con le bambine di cinque e sei anni e si adatta faticosamente alla vita a corte, è assolutamente deliziosa. Lei è una specie di Mary Poppins moderna, non abituata all'etichetta reale, ma piena di buoni sentimenti nei confronti delle bambine e di… consigli da dare all'impostato genitore rimasto. Peccato che lui è un re e non accetta facilmente consigli.
"Vegetariani, maiali. Sembra che la tua nuova tata stia mettendo il palazzo sottosopra."
Piuttosto sta mettendo sottosopra la mia vita. È buffo che mi ci stia abituando.
Qualcuna di voi ricorderà il film "Il re ed io", magari nell'edizione più recente "Anna and the king". Anche lì la governante Anna aveva modi anticonvenzionali che all'inizio erano considerati inopportuni ma poi, con amore, giustizia e discernimento innegabili, aveva convinto all'evoluzione il rigido monarca. Ebbene, Aurora somiglia moltissimo a quell'Anna. Bella, sorridente e sempre dalla parte delle piccole che le sono affidate, può piegare qualunque spirito di ferro. Tutta la prima parte del romanzo è davvero deliziosa e divertente, con i dialoghi brillanti tra le bambine e Aurora, e con il Re Stronzo (come lo ha soprannominato Aurora) che si trova costretto ad ammorbidirsi, stretto tra i fuochi rosa delle troppe donne. Snarf Snarf, il maiale domestico, poi, è esilarante!
Peccato però che nella seconda parte la storia si spenga moltissimo, diventando abbastanza banale e quasi noiosa, a causa delle troppe scene di sesso e di un finale giallo-spionistico che risolve tutto in un battito di ciglia e fa piuttosto sorridere…
Ma resta a parer mio una lettura molto gradevole e almeno in parte originale, che mi sento di consigliare.
Buone vacanze!
Cri