Carissime Crazy!
Continua la pubblicazione in Italia di
Mia Sheridan
. La
Newton Compton
pubblicherà il
22 Ottobre,
Grayson's vow
quarto volume della serie
A Signs of love
, in italiano
Promettimi che resterai con me
.
La ricordate certamente, soprattutto per aver scritto la meravigliosa storia di Archer, sofferente nel corpo e nell'anima. Questi sono libri che fanno parte della serie A Sign Of Love composta da 6 volumi che nascono come stand alone (quindi leggibili tranquillamente senza il resto della serie) in realtà uniti solo perchè ogni romanzo fa riferimento ad un segno zodiacale...
Leo
e
Leo's chance
non sono altro che la stessa storia raccontata dai due punti di vista dei protagonisti: Leo e Evie. Sono cresciuti insieme, la loro amicizia è diventata amore già in tenera età e hanno giurato di non dividersi mai, fin quando però Leo non è costretto ad andar via. Passeranno otto anni prima di potersi rincontrare, sono cambiate tante cose ma forse non i loro sentimenti...
Le storie di Mia Sheridan sono pura emotività e per questo preparatevi a delle letture sofferte, vissute fino all'ultima pagina, in cui le sensazioni vi stremeranno fino alle lacrime.
Kyland
, protagonista del quarto romanzo della serie, è un ragazzo di diciassette anni, povero, che vive in un paesino sperduto dove sopravvivi solo se lavori duramente. Ha una famiglia che ama e un sogno: vincere una borsa di studio per il college e andare via. Ma Kyland ha anche una carissima amica che ha il suo stesso sogno di volare lontano: Tenleigh. E la borsa di studio è soltanto una.
Grayson e Kira, protagonisti invece del volume successivo, sono già adulti, ma sempre alle prese con opportunità di cambiamento e miglioramento di vita. O di rinascita e nuovi inizi, come i due attori principali di Dane's storm, ex marito e moglie.
Tutti i protagonisti della Sheridan hanno sempre in comune uno spessore morale e psicologico degni di grande commozione. Non si può non amarli...
E' innegabile poi che fra tutti i volumi della serie il più famoso è certamente il tanto acclamato
Archer's Voice
di cui Francesca tempo fa ci aveva già parlato nella rubrica
I più attesi
e quindi vi lascio alle sue parole.
La storia di Archer e Bree è una di quelle storie che non possono rimanere appannaggio di pochi. È una di quelle storie che non vorresti mai finire di leggere. In genere prendo sempre con un po' di sospetto i libri che mi vengono consigliati, perché si sa che non tutti abbiamo gli stessi gusti ed in particolare io mi sento sempre un po' sotto pressione. Quando però ho cominciato a sfogliare "virtualmente" le pagine di questo romanzo, non ho potuto non innamorarmene. È semplicemente impossibile. Archer Hale e Bree Prescott sono due personaggi con un bagaglio non indifferente sulle loro giovani spalle. A 6 mesi dall'assassinio del padre e sfuggita ad un tentativo di stupro, Bree parte alla volta del Maine nel tentativo di rimettere insieme la sua vita e ricominciare. A pochi passi dall'inizio del suo nuovo cammino inciampa in un uomo solitario, silenzioso e ombroso, con il viso coperto dalla barba e dai lunghi capelli castani, che tutti nella cittadina sembrano evitare: Archer Hale. Quello che Bree ignora, però, è che il motivo dietro l'isolamento di Archer sta nella sua impossibilità di comunicare, a seguito di un doloroso incidente che lo ha privato per sempre non solo della voce, ma anche dei suoi genitori.


Per 19 anni è cresciuto con suo zio, un personaggio strano ma dall'intelligenza vivace, vissuto ai margini della società nel suo cottage al limitare di Pelion, estraniato dalla vita reale, senza amici, senza sapere cosa significhi amare. La storia tra i due sboccia pian piano, con una tenerezza travolgente. I personaggi crescono e cambiano insieme, imparando a fidarsi e svelandosi l'un l'altro, curandosi reciprocamente le ferite che la vita crudele gli ha inferto. Assistiamo per la prima volta all'educazione sentimentale (e non solo) del protagonista maschile, una cosa decisamente insolita in un mondo popolato da maschi alfa. Archer è l'incarnazione della dolcezza e della fragilità, l'emblema dell'amore assoluto e romantico e dello struggimento interiore.Il loro percorso non sarà privo di ostacoli e a giocare un ruolo importante in questa vicenda sarà Travis, cugino di Archer, che farà di tutto per intromettersi nella coppia, mosso da un sentimento di rivalità bruciante che da sempre ha caratterizzato gli uomini nella famiglia Hale.
Quella raccontata in "Archer's Voice" è una storia complessa di crescita e di rinascita, che vi farà battere il cuore ed inumidire gli occhi, che vi farà gioire e che vi spiazzerà.
Una lettura assolutamente emozionante, da approcciare con un bel pacco famiglia di Kleenex vicino.
Che posso dirvi? Ero in astinenza da lacrime.
A Sign Of Love
1. Se non torni sto male
(Leo)
, 24 settembre
1.5 Torno sempre da te
(Leo's Chance)
, 5 novembre '15
2. Dimmi che sarai qui(Archer's voice), 3 Dicembre 2015
3.
Torna da me per sempre
(Kyland)
,
12 Luglio 2019
4.
Promettimi che resterai con me,
22 Ottobre 2019
5.
Dane's storm,
prossimamente
Autrice:
Mia Sheridan
Casa editrice:
Newton Compton



Evie e Leo si sono incontrati in affido da bambini e hanno creato un rapporto d'amicizia. Man mano che crescevano, il loro legame si è trasformato in amore, e si sono promessi di costruire una vita insieme una volta maggiorenni e non fossero stati parti del sistema.
Quando Leo inaspettatamente viene adottato da adolescente e si trasferisce in un'altra città, promette ad Evie che rimarrà in contatto con lei al suo arrivo e tornarà per lei dopo pochi anni. Lei non ha mai saputo più nulla da lui.
Ora otto anni più tardi, a dispetto di ogni previsione, Evie si è costruita una sua vita. Ha un lavoro. Ha amici.Lei è soddisfatta.Poi un uomo appare di punto in bianco, sostenendo che il suo amore a lungo perduto, Leo, l'ha mandato per controllarla. L'attrazione tra loro è innegabile. Ma, lei dovrebbe fidarsi di questo straniero sexy? O è lui mantenere un segreto su ciò che il suo collegamento con Leo è davvero tutto e perché Leo scomparse tanti anni fa?
1.5 Leo's Chance
Otto anni fa sono stati separati, ma Leo non ha mai smesso di pensare a Evie, neanche per un attimo. Ora è venuto il momento di tornare da lei e di dare una possibilità al loro amore.
Tutti meritano una seconda possibilità? Anche chi mente e inganna per averne una? Persino chi ha fatto di tutto per distruggersi con le sue mani?
Quanto saresti disposto a lottare per avere una seconda possibilità in amore? Una seconda chance nella vita? Un'altra opportunità di raccontare la tua storia?
Ogni amore viene vissuto da due punti di vista. Evie ha raccontato la sua storia. Ora è il turno di Leo.
2. Archer's Voice
Quando Bree Prescott arriva nell'assonnata cittadina sul lago di Pelion, Maine, spera contro ogni previsione che quello sia il posto dove finalmente troverà la pace che cerca così disperatamente. Durante il suo primo giorno lì si scontra con Archer Hale, un uomo che vive isolato e custodisce una segreta agonia. Un uomo che nessun altro vede.
"Archer's Voice" è la storia di una donna incatenata al ricordo di una notte orribile e all'uomo il cui amore è la chiave per la sua libertà. È la storia di un uomo silenzioso che convive con una ferita lancinante e la donna che lo aiuta a ritrovare la sua voce. È una storia sulla sofferenza, il destino, e il potere trasformativo dell'amore.
3. Kyland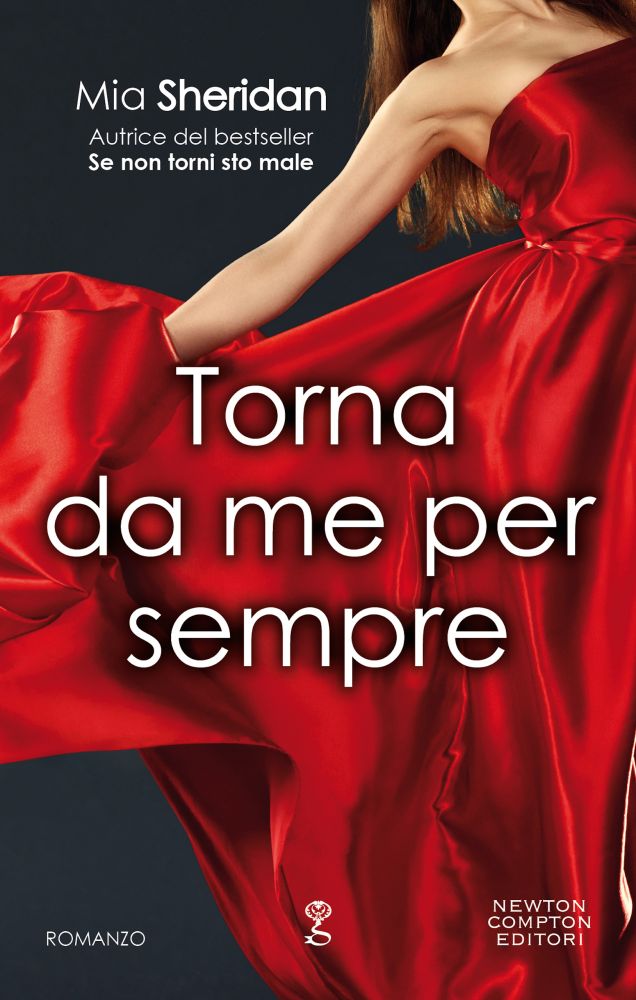 Tenleigh Falyn combatte ogni giorno per sopravvivere in una piccola città fondata sul lavoro in miniera e segnata dalla povertà, dove vive con sua sorella e la madre malata di mente.
Il sogno di vincere la borsa di studio per il college assegnata ad un solo studente dalla compagnia locale del carbone e fuggire dalle asperità della vita sono ciò che la fanno andare avanti.
Kyland Barrett vive anche lui sulle colline e ha lavorato senza sosta – lottando contro la fame, una profonda solitudine, contro ogni possibilità – per vincere la borsa di studio Tyton Coal e lasciare quella città piena di sofferenza.
Sono entrambi determinati a non sviluppare nessun tipo di rapporto, ma un solo momento cambierà tutto.
Cosa succede se solo una persona può vincere? Quando una sola persona se ne andrà? E cosa succede a chi resta?
"Kyland" è una storia di disperazione e speranza, perdita e sacrificio, sofferenza e perdono, la storia di un amore profondo e senza fine.
4. Grayson's vow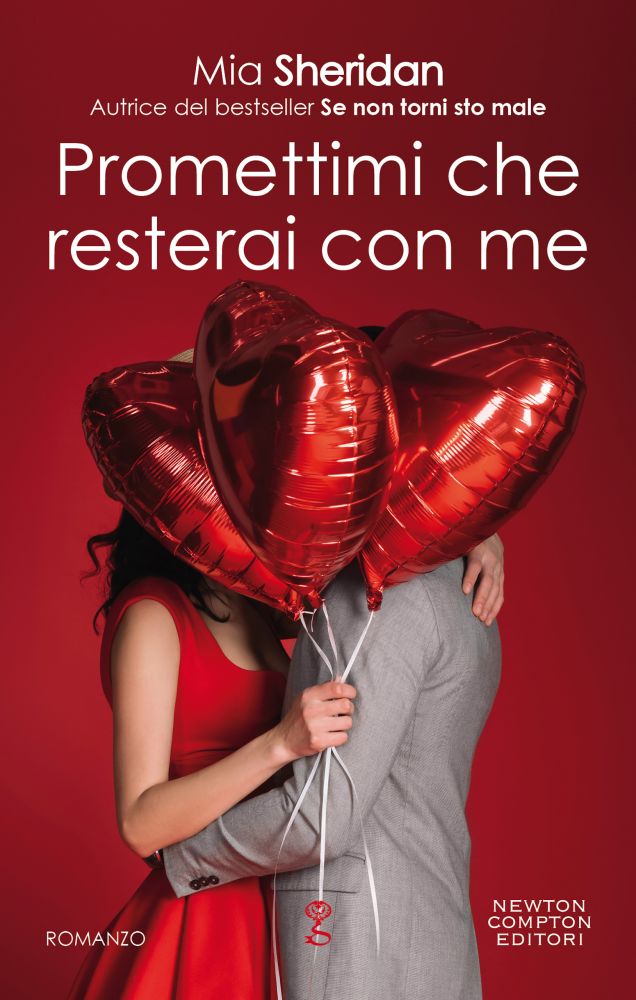 Kira Dallaire è disperata.
Alcune sfide nella vita sembrano troppo difficili da superare. Con pochi soldi e ancora meno opzioni, la giovane e vivace ventiduenne ha bisogno di reinventarsi. Conosciuta per il suo cuore generoso e la sua personalità impulsiva, escogita un piano di sopravvivenza, forse la sua idea più coraggiosa.
Grayson Hawthorn sta perdendo la speranza.
Alcuni ostacoli nella vita sembrano troppo difficili da superare. Il tradimento è sicuramente uno di loro. Con un capitale limitato e le risorse in diminuzione, sta tentando di far risorgere la sua vigna fallimentare, un'impresa autoimposta apparentemente destinata a fallire. Questo fino a quando una giovane donna non entra nel suo ufficio con una proposta strana, inaspettata, impossibile da rifiutare.
Ciò che inizia come un accordo di lavoro temporaneo, presto evolve in una Kira più intraprendente, che sfida un Grayson distaccato e arrogante a volere di più dalla vita. Volere di più per se stesso. Ma quando le loro volontà si scontreranno e la passione infuocata si accenderà, si renderanno conto che a volte il passato crea muri troppo difficili da scalare, e che bugie e inganni raramente precedono giorni di felicità.
Mentre Kira e Grayson corrono verso il loro destino, scopriranno che alcuni voti sono destinati a essere infranti, e per altri vale la pena rischiare tutto. . . anche il tuo stesso cuore.
5. Dane's storm
Dane era stato il suo primo bacio e l'unico uomo che avesse mai amato. . . fino a quando il loro matrimonio si è schiantato ed è finito.
Ora Audra ha ricostruito una vita tranquilla per gestire un negozio di fiori in cui ha messo tutto il suo cuore. Ma rimane sconvolta quando una circostanza inaspettata riporta Dane nel suo mondo. È ancora mozzafiato quanto è sempre stato, e la colpisce ancora più di qualsiasi altro uomo abbia mai conosciuto. Tuttavia, imparare di nuovo a fidarsi di lui potrebbe essere una questione di vita o di morte. . .
Quando Dane si offre di far volare la sua ex-moglie dalla California al Colorado per aiutare a correggere un torto, non avrebbe mai immaginato il tormento straziante del destino che li avrebbe attesi. Quando il loro aereo cade nel deserto innevato della montagna, Dane e Audra sono bloccati, senza nessuno a cui rivolgersi se non l'un l'altro. Il loro secondo scontro terminerà le loro vite o salverà le loro anime?
Non sappiamo se anche voi avete avuto la nostra stessa impressione, ma a noi queste trame sembrano introdurci delle letture imperdibili. Che ne pensate?
Un Bacio,
Il team Crazy