Ciao Crazy!
That Guy
di
Kim Jones
è stato acquistato dalla
Newton Compton
e arriverà il
29 Maggio
nelle nostre librerie.
Questo è uno di quei romanzi che vi fanno sorridere già solo dalla trama, le lettrici americane l'hanno adorato, tant'è che ha dei rating da capogiro su Goodreads. Siete curiosi di saperne di più? Leggete la trama che abbiamo tradotto per voi!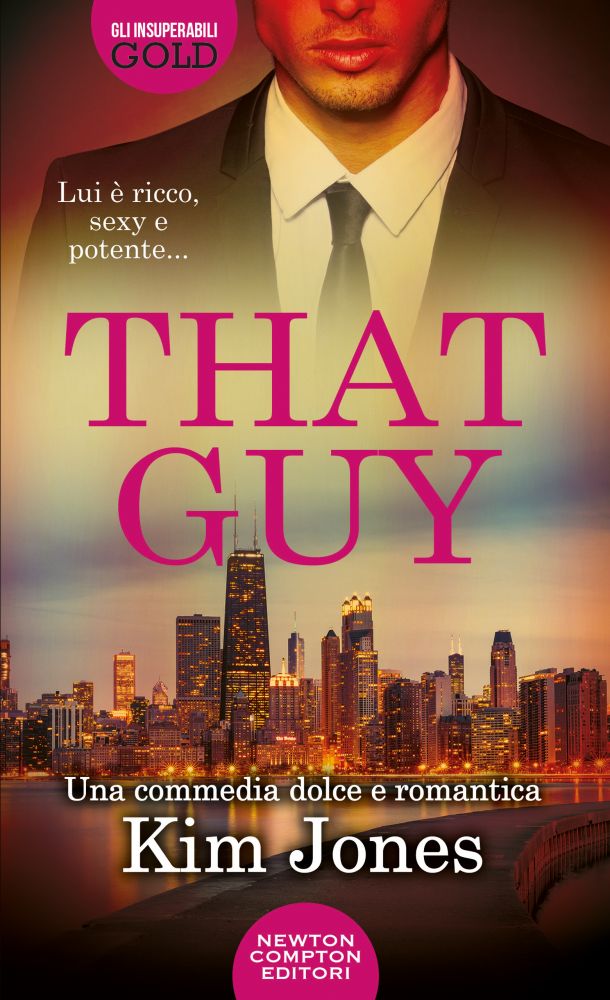 Titolo:
That Guy
Autore:
Kim Jones
Editore:
Newton Compton
Data:
29 Maggio
Genere:
Contemporary Romance
Lui è Quel Ragazzo.
Sapete, l'eroe di quasi tutti i romanzi d'amore.
Il super-ricco, potente amministratore delegato che è più che sexy. Vive in un attico. È fantastico a letto. Ha un enorme... piede. È uno stronzo ma in realtà non lo è, perché nasconde qualche grosso segreto che, una volta rivelato, spiega il perché è fatto così – quindi lo farà redimere completamente e farà in modo di farsi amare dai lettori che prima lo odiavano...
Sì. Proprio quello.
Bene, l'ho trovato.
Sono una scrittrice che ha passato anni cercando la sua perfetta musa.
Ora che so che lui esiste, ho una missione.
Farlo innamorare di me.
Questo dovrebbe essere facile. Voglio dire, ho dei problemi, ma all'infuori di ciò, sono un bel bocconcino.
Il problema è che ho fatto una cosa stupida.
E ora lui mi odia.
Sfortunatamente per lui, è il mio Quel Ragazzo.
E lui mi amerà.
Che lui lo voglia o no.
"Spassosamente divertente. Deliziosamente sexy. Unicamente fresco. Non riuscivo a metterlo giù!" – Colleen Hoover
Ragazze, se lo dice Colleen Hoover, mi sa che non abbiamo altra scelta che leggere questo romanzo. Le premesse ci sono tutte, ora dobbiamo solo sperare che la Newton lo pubblichi prima di subito!
A presto,
Il Team