Ciao Crazy,
Un perfetto principe azzurro
, secondo volume della
The Royals Series
di
Nichole Chase
arriverà in Italia il
20 Luglio
grazie a
Newton Compton
. Sembra proprio che il genere "Royal" non passi mai di moda, cosa ci riserveranno queste nuove storie? A voi le trame per scoprirlo.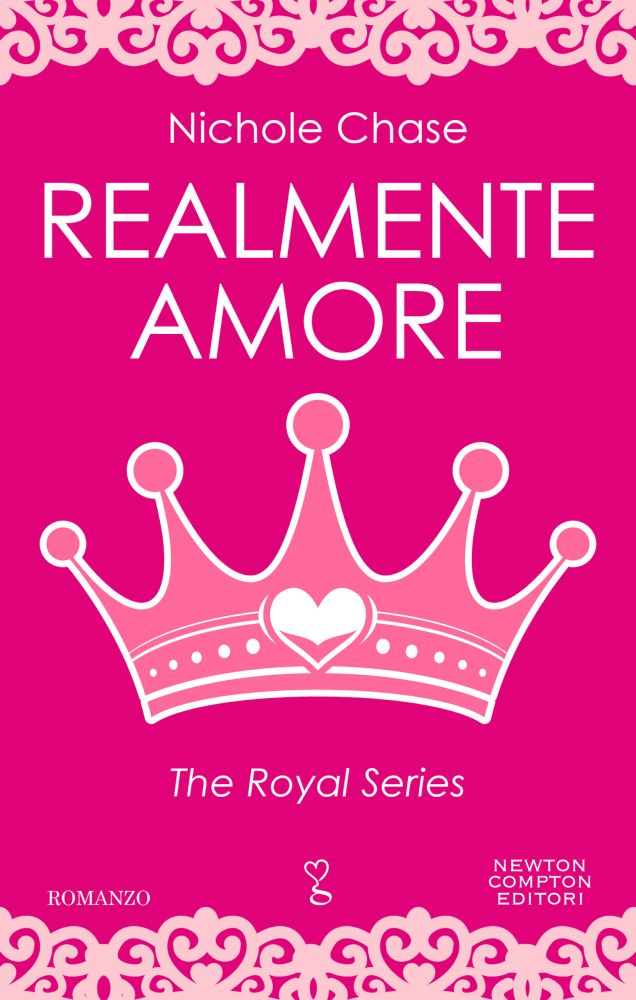 The Royals Series
1.
Realmente amore
, 20 Aprile 2019
2.
Un perfetto principe azzurro
, 20 Luglio 2019
3. Reluctantly Royal
Autore:
Nichole Chase
Editore:
Newton Compton
Genere:
Contemporary Romance
1. Suddenly Royal


Samantha Rousseau sa bene che cosa vuol dire lavorare sodo. Si sta impegnando al massimo per ottenere la sua laurea in Scienze naturali e si prende cura di suo padre, ammalato da anni. Non ha tempo per gossip, vestiti costosi o vacanze di lusso. Così, quando riceve un invito a cena da parte di una duchessa nel piccolo regno di Lilaria, non può credere ai suoi occhi. Possibile che sia rimasta colpita dal suo programma di ricerca e voglia fare una donazione all'università? La verità va oltre ogni immaginazione ed è destinata a sconvolgere per sempre la vita di Samantha. Alex D'Lynsal sta cercando di ripulire la sua reputazione. Il suo ruolo di erede al trono di Lilaria, infatti, gli impone di mettere la testa a posto una volta per tutte. Ma per uno come Alex non è semplice rinunciare al fascino di una bella donna.
Specialmente una come Samantha...
2. Recklessly Royal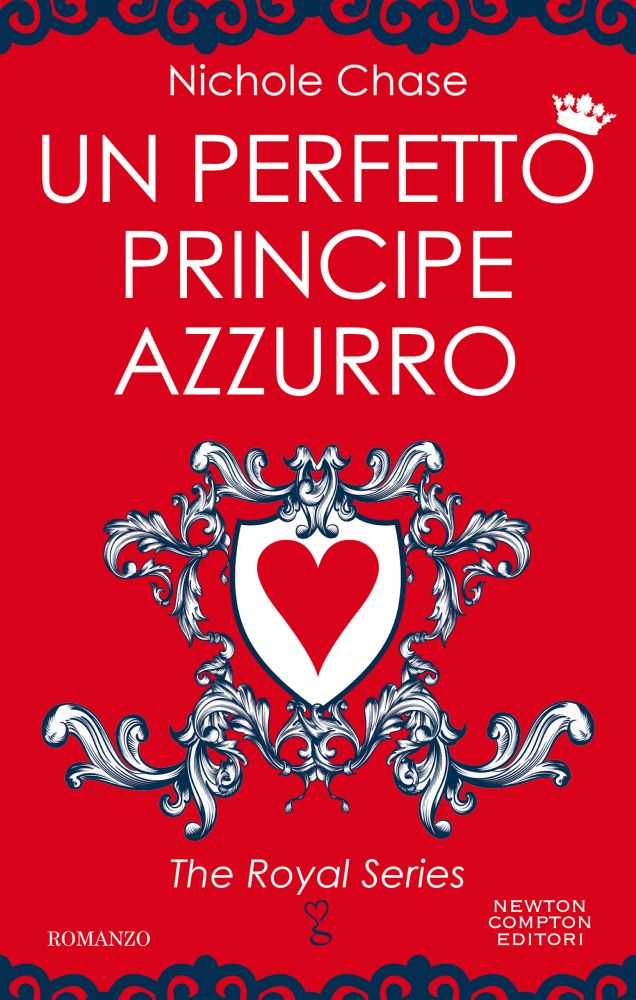 Catherine ha speso la sua vita per essere la principessa perfetta. Ha tenuto le mani pulite, la testa sulle spalle e cosa più importante – gli uomini a distanza. Dopo tutto, la maggior parte degli uomini cerca una cosa sola e per Cathy c'è molto di più in gioco del suo letto; si deve preoccupare del destino di un'intera nazione. Ma al passo a cui sta andando, Cathy ha paura di dare del filo da torcere alla Regina Vergine. È stanca di aspettare che arrivi qualcuno all'altezza. Ha un piano, e si concentra tutto sul sedurre l'unico uomo che sembra per niente impressionato da tutte le cose reali. L'unico uomo da cui è tentata più di chiunque altro…
Quando David arriva al matrimonio reale della sua amica, la appena nominata Duchessa Samantha Russeau, si aspetta di sentirsi a disagio e fuori dal suo elemento, ma non si aspettava di essere preso di mira dalla sorellina del principe Alex. Con i grandi occhi blu di Cathy, le curve assassine e il senso dell'umorismo, non ci vorrà molto prima che si arrenda. Ma quando scopre quanto sia davvero innocente la principessa, lui reciterà la parte del cavaliere nella scintillante armatura o della canaglia affascinante?
3. Reluctantly Royal
Maxwell Jameson Trevor, principe di Lilaria, odia il suo ruolo reale. Disprezzando le luci della ribalta, trae conforto dal suo studio di arte e si tiene lontano da qualsiasi dramma. Ma quando uno dei nuovi reali scoperti passa a miglior vita, Alex il fratello di Maxwell gli chiede di dare la notizia alla nipote del vecchio. Nonostante odi essere il messaggero di morte e disgrazia, non vuole che la povera ragazza lo scopra dai giornali. Maxwell sa fin troppo bene quanto possa essere devastante.
Venendo da una casa sfasciata e da un modesto passato, l'appena nominata Lady Meredith Thysmer ha agguantato la possibilità di avere una vita migliore per lei e suo figlio. Non ha paura di usare le sue doti migliori per ottenere quello che vuole. Ma quando il modesto quanto terribilmente bello Max porta le sue notizie, i suoi piani per il futuro ricevono una battuta d'arresto. Nei giorni difficili successivi, la compassione, il senso dell'umorismo e la lealtà costante di Max verso di Meredith e suo figlio la conquistano. Si ritrova presto a fare una cosa che aveva giurato non sarebbe successa mai più: innamorarsi. Eppure Max continua a rifiutarsi di abbassare completamente la guardia. In qualche modo Maredith deve trovare la maniera di sedurre questo reale riluttante.
A presto,
Il team