Buonasera Crazy,
Realmente noi
,
titolo italiano della novella
Royally Raised
di
Emma Chase
arriverà ufficialmente in italiano, in versione digitale, il
1 Agosto 2018!
Continua così la
Royally Series
, iniziata con
Amore reale e Incontro reale
già pubblicati dalla
Newton Compton
.
Questa è una notizia che forse un po' tutti aspettavamo, soprattutto le fan della mitica scrittrice oramai molto amata anche qui in Italia. Questa nuova serie si distingue per le sue inedite tinte "principesche" e ha, in pochi mesi fatto impazzire le lettrici americane. Andiamo a scoprire qualcosa di più sui principi di Wessco e sulle trame di questi libri!
Commenti entusiastici hanno invaso Goodreads, riconfermando la bravura della scrittrice nel creare personaggi sempre ironici, divertenti, ma mantenendo comunque intatta la vena sexy che sia con la serie Tangled che con la serie Sexy Lawyers, ci aveva conquistati. La nostra Liliana, sempre un passo avanti, ha già letto il primo libro: troverete una storia un pò fiabesca, forse vista in vari film sul tema "il principe europeo e la ragazza americana" ma inedita nel panorama del nostra romance sinora (fatti salvi gli Harmony, che su questo filone hanno prodotto praticamente delle vere antologie!).
Due principi, due fratelli, sono al centro di questa serie e se aggiungiamo una nonna regina, il pensiero va subito ai regnanti inglesi, a cui la serie sembra bonariamente ispirata.
Quindi prepariamoci a lasciare gli Stati Uniti per spostarci in Europa, precisamente nel regno (inventato) di Wessco. Il primo libro si concentra su Sua Altezza Reale Nicholas Arthur Frederick Edward Pembrook (nome corto, eh?), principe ereditario. Una notte, mentre si trova a Manhattan incontra la bella Olyvia Hammond, proprietaria di una pasticceria ed è lì che inizia la loro storia. Con una torta in faccia!

1. Amore Reale, 22 Giugno 2017
2. Incontro reale, 8 Febbraio 2018
2.5 Realmente noi, 1 Agosto 2018
3. Gioco reale, 6 Settembre 2018
4. Bacio reale, 1 ottobre 2019
Genere:
Contemporary romance
Allettante e travolgente, Royally Screwed, è un moderno passaggio dalle stelle alle stalle
con un Principe sexy e il perfetto mix di sensualità, humor e cuore.
Nicholas Arthur Frederick Edward Pembrook, il principe ereditario di Wessco, meglio conosciuto come Sua Bellezza Reale, è perfidamente affascinante, devastantemente bello, e sfacciatamente arrogante; difficile non esserlo quando le persone si inchinano sempre in tua presenza.
Poi, durante una notte nevosa a Manhattan, il principe incontra una bellezza dai capelli scuri che non si inchina ai suoi piedi, anzi gli getta una torta in faccia.
Nicholas vuole scoprire se la ragazza in questione ha un sapore buono come la sua torta, e questo erede primo in linea di successione è abituato ad avere quello che vuole.
Uscire con un principe non per niente che la cameriera Olivia Hammond avrebbe mai immaginato.
Ci sono una regina che la disapprova, un erede di troppo selvaggiamente inadeguato, paparazzi implacabili e uno scrutinio pubblico brutale.
Anche se hanno cambiato le carrozze trainate da cavalli con delle Rolls Royce e non hanno fatto saltare la testa a nessuno ultimamente, i reali sono molto lontani dall'accettare questa ragazza comune.
Ma per Olivia, Nicholas ne vale la pena.
Nicholas è cresciuto con il mondo intero che lo guardava, e il conto alla rovescia per il matrimonio è cominciato. Alla fine, Nicholas deve decidere chi è e, cosa ancora più importante, deve decidere chi vuole essere: un re ... o l'uomo avrà l'amore di Olivia per sempre.

Incontro Reale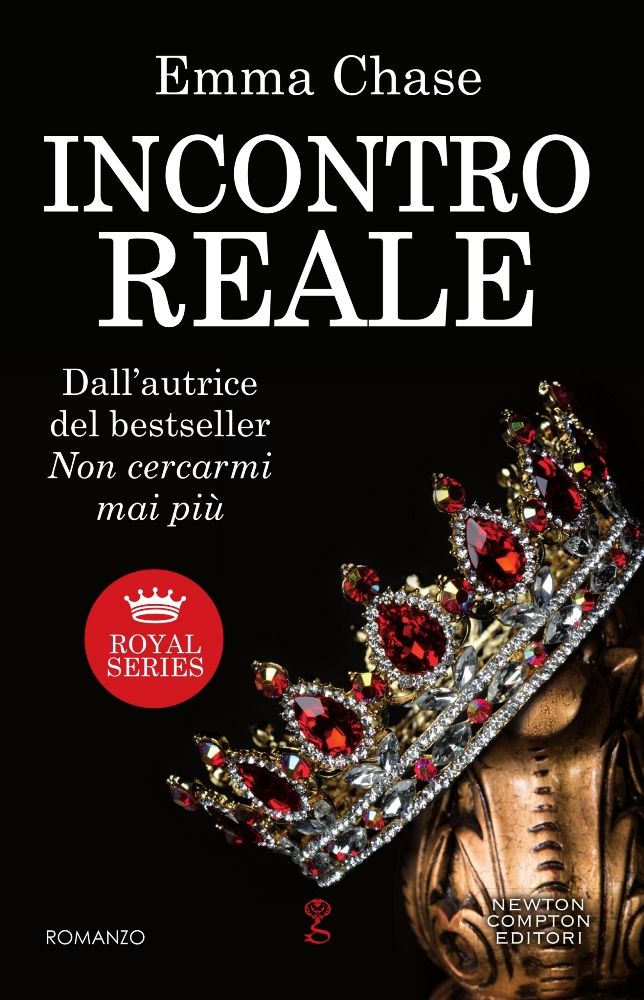 Alcuni uomini sono nati responsabili, ad alcuni uomini invece le responsabilità vengono appiccicate addosso. Henry John Edgar Thomas Pembrook, Principe of Wessco si è appena visto scaricare sul suo regale grembo la madre di tutte le responsabilità.
E non la sta gestendo bene.
Sperando di costringere suo nipote a crescere in questa occasione, la Regina Lenora parte per una safari di cui aveva molto bisogno - e mentre la regina non c'è, il Principe giocherà. Dopo l'incontro fortuito con una produttrice televisiva, Henry finalmente prende una decisone tutta sua: Welcome to Matched: Royal Edition.
Un reality dating show con protagoniste venti delle più belle sangue blu d'Europa riunite tutte nello stesso castello. Solo una vincerà la tiara di diamanti, solo una conquisterà il cuore del bel principe.
Mentre Henry fa baldoria tra le sconce buffonate delle partecipanti che combattono, letteralmente, per il suo affetto, sarà la silenziosa, occhialuta ragazza nell'angolo - con la voce di un angelo e il corpo che tenterebbe un santo - a catturare il suo sguardo.
Più Henry conosce Sarah Mirabelle Zinnia Von Titebottum, più rimane affascinato dalla sue bellezza semplice, la sua forza, il suo spirito gentile… e il suo senso dell'umorismo osceno.
Ma Roma non è stata costruita in un giorno e i reali irresponsabili non si redimono dalla sera alla mattina.
Mentre lui si sforza di correggere i suoi errori, le vecchie parole acquistano significati tutti nuovi per il galante Principe. Parole come dovere, onore a soprattutto… amore.
Realmente noi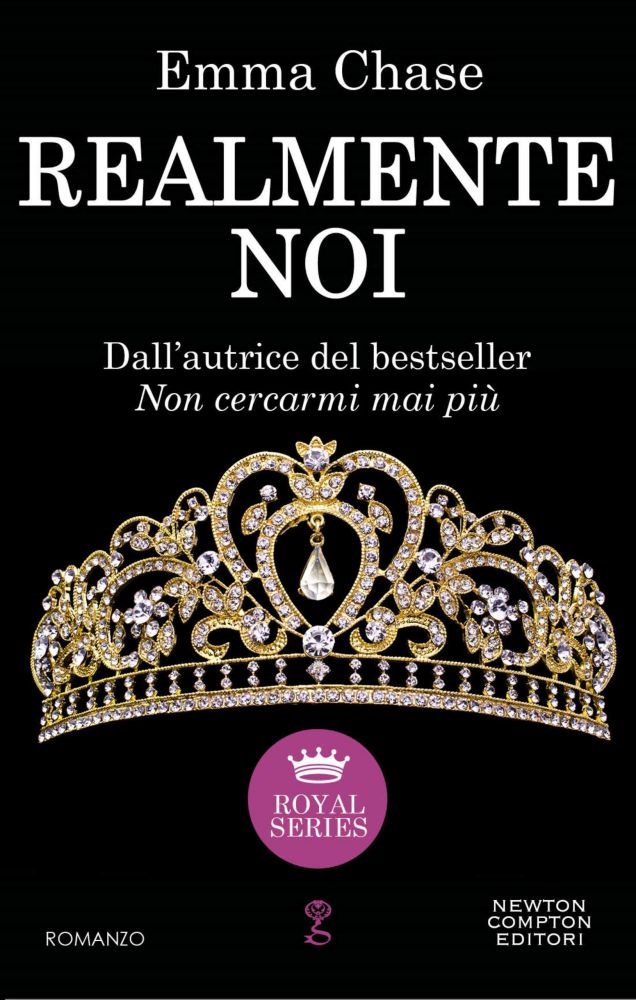 «È una gioia, per noi. Tutti loro sono la causa della nostra felicità… Quando non si impegnano per farci venire l'emicrania.»
King Henry
Nessuno ha mai detto che crescere dei figli sia una cosa facile… Ma crescere degli eredi al trono? Vent'anni dopo l'Incontro Reale tra Henry e la sua Sarah, il re è molto preoccupato per il futuro della maggiore delle sue figlie, Jane. La principessina, infatti, non ha un carattere per niente facile. È arrogante e certe volte si comporta in modo davvero insopportabile con chi le sta intorno. Riuscirà Henry a farle capire che se vuole davvero diventare la regina di Wessco, dovrà imparare il vero significato del rispetto?
Ma ora copre i suoi tatuaggi con abiti rispettabili. È carismatico, di bell'aspetto, intelligente e degno di fiducia — qualsiasi ragazza sarebbe orgoglioso di portarlo a casa alla sua famiglia.
Ma c'è solo una ragazza che vuole.
È un angelo sulla Terra, la sua fantasia in carne ed ossa. La conosce da anni, a volte ha riso con lei, una volta ha condiviso una pinta con lei...darebbe la vita per lei.
Ma lei non lo vede—non davvero.
Una ragazza che ha dei parenti reali…
Lei sogna di principi e palazzi, ma nella sua ricerca del lieto fine, deve imparare dure verità: i castelli sono pieni di spifferi, gli abiti da ballo sono una seccatura, e la nobiltà non equivale ad intenzioni nobili.
Alla fine, capisce come il suo vero amore possa essere il ragazzo, bello e leale, che le è sempre stato accanto per tutto il tempo.
Bacio reale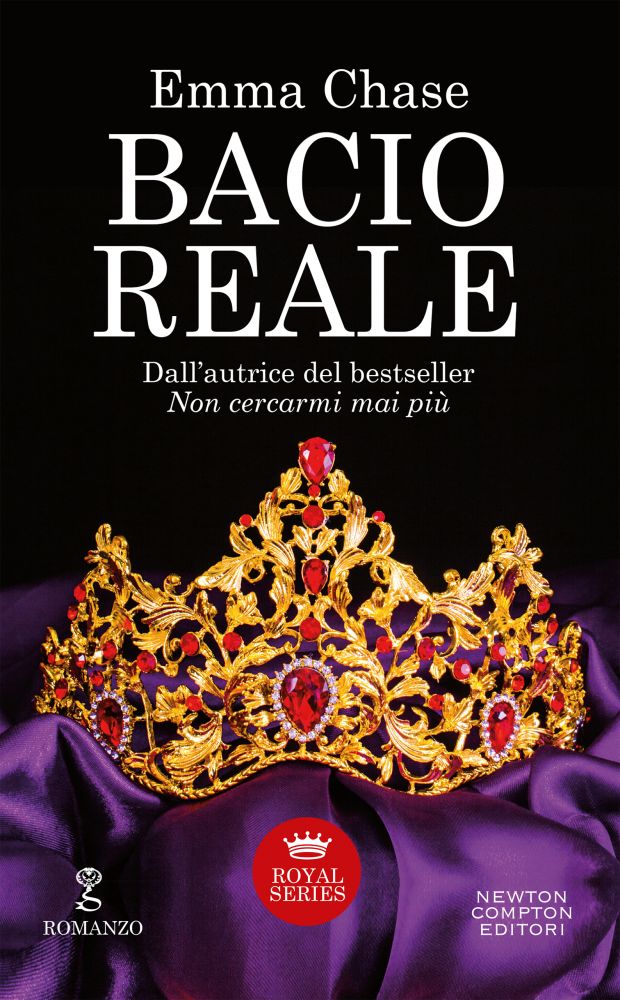 La principessa Lenora Celeste Beatrice Arabella Pembrook non ha avuto un'infanzia facile. Fin da piccola, infatti, è stata educata per diventare regina. La prima regina di Wessco. Ed è stata incoronata a soli diciannove anni. Grazie al suo fascino, alla sua intelligenza e alla sua autorevolezza, la giovane età non è mai stata un problema. Con una sola eccezione. I suoi consiglieri e l'intero Parlamento, infatti, premono perché si sposi al più presto. E nonostante Lenora non abbia la minima voglia di lanciarsi tra le braccia di un uomo che la desidera solo per il suo ruolo, sa bene che regnare comporta degli obblighi. Anni prima, Edward Langdon Richard Dorian Rourke ha detto addio al suo titolo nobiliare e al suo Paese. Adesso la sua è una vita avventurosa: scala montagne, esplora foreste, assaporando e godendo di ogni istante di libertà. Almeno finché il senso del dovere non lo riporta a casa. Quello che Lenora e Edward non immaginano è che tra i muri di pietra del palazzo reale sta per accadere qualcosa che potrà cambiare per sempre il destino della monarchia. E le loro vite…
Ogni libro della serie è autoconclusivo. Nel secondo libro vedremo all'opera il fratello minore, quello scapestrato, arrogante e combina guai. Mentre nel terzo, dalla trama ancora poco chiara, sembra che avremmo a che fare con un carismatico tatuato in completo. Che sia un bodyguard? Non ci resta che aspettare la data di uscita del primo libro e tenere le dita pronte per il click di acquisto. O una corsa in libreria!
Noi personalmente non vediamo l'ora, e voi?