Ciao Crazy,
Dolce imprevisto
sarà il titolo italiano dell'ultimo romanzo della serie
Roommates
di
Kendall Ryan
, in arrivo il prossimo
2 Aprile
grazie alla
Newton Compton
.
Il fratello della mia migliore amica, come suggerisce già il titolo, ci parla della storia tra Paige, impiegata al reparto risorse umane di una grande azienda, che accetta di fare un favore alla sua migliore amica e ospita per qualche giorno a casa sua il fratello minore di questa. Paige se lo ricorda ragazzino un po' nerd e decisamente sprovveduto, si ritrova davanti uno splendido ventiquattrenne, sexy e sicuro di se, che nulla ha del ragazzino di un tempo. Ci metteranno davvero poco a cadere insieme in un letto, complice una serata ad alto tasso alcolemico, la parte difficile però sarà stare lontani dopo. Gli altri libri della serie ci racconteranno storie di altre coppie ad iniziare da quella formata da Smith e Evie di The play mate, dove è lei ad essere la sorella del migliore amico di lui, passando per The House mate dove troviamo Max, padre single sexy e scontroso che si innamora della nuova baby sitter di sua figlia, alla novella che ci racconta una classica storia di friends-to- lovers all'ultimo libro della serie che ha come protagonista un sexy ginecologo. Siamo liete del ritorno di questa autrice sugli scaffali delle librerie italiane dopo averla apprezzata nella serie Filthy beautiful lies e non vediamo l'ora di conoscere meglio questa serie che si preannuncia molto interessante. Vi lasciamo con la trama ufficiale del primo romanzo e con la traduzione delle trame degli altri fatta dal team.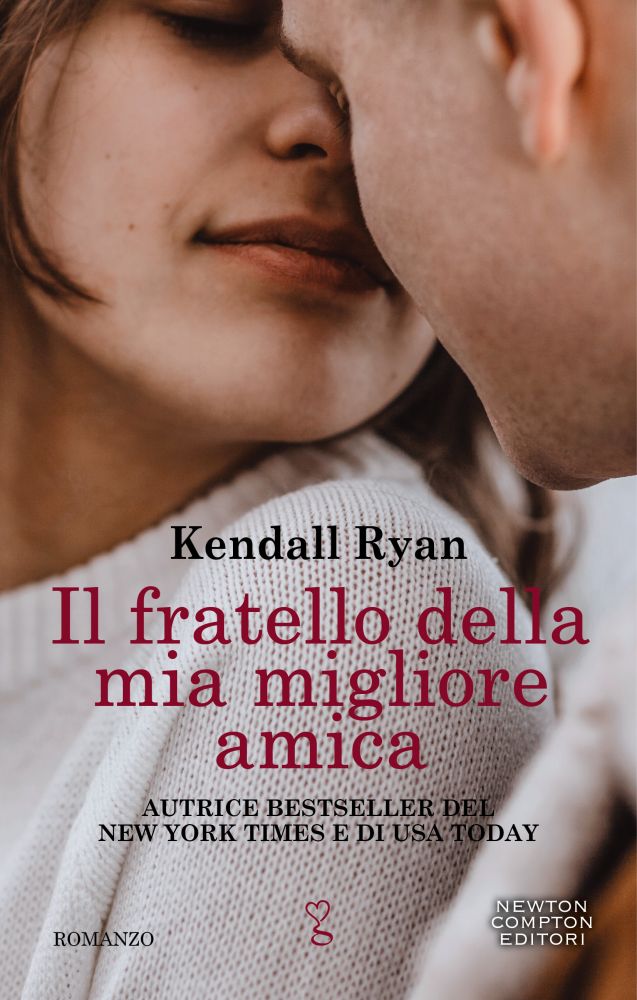 Serie Roommates
1.
Il fratello della mia migliore amica
, 1 Agosto 2018
2.
L'amico di mio fratello
, 5 Maggio 2019
3.
Amore sotto lo stesso tetto
, 21 Giugno 2019
3.5
Compagni di letto
, 19 Ottobre 2019
4.
Dolce imprevisto
, 02 Aprile 2020
Autore:
Kendall Ryan
Editore:
Newton Compton
Genere:
contemporary romance
L'ultima volta che ho visto il fratello minore della mia migliore amica, era il ritratto perfetto dello sfigato, con tanto di bretelle. Ma quando Cannon si è presentato all'improvviso alla mia porta l'impatto con la realtà è stato violento. Ora ha 24 anni, ha messo su un fisico incredibile ed è terribilmente sexy. Mi viene voglia di saltargli addosso come quando giocavamo da piccoli. Con quel sorrisetto ammiccante con cui mi fissa, poi, è una tentazione irresistibile... Peccato che sia appena uscito da una storia, e non abbia alcuna intenzione di impegnarsi. Resistere è dura, ma riesco a trattenermi fino alla terza notte della nostra convivenza, quando finiamo ubriachi nel nostro appartamento e Cannon mi confida il suo segreto. Ogni volta che passa la notte con una donna, lei si innamora di lui. Che scemenza. Voglio dimostrargli che si sbaglia: non mi innamorerò di Cannon. Intendo vincere la scommessa... Perché perdere significherebbe avere commesso il più grande errore della mia vita.
The Play Mate (Roommates #2)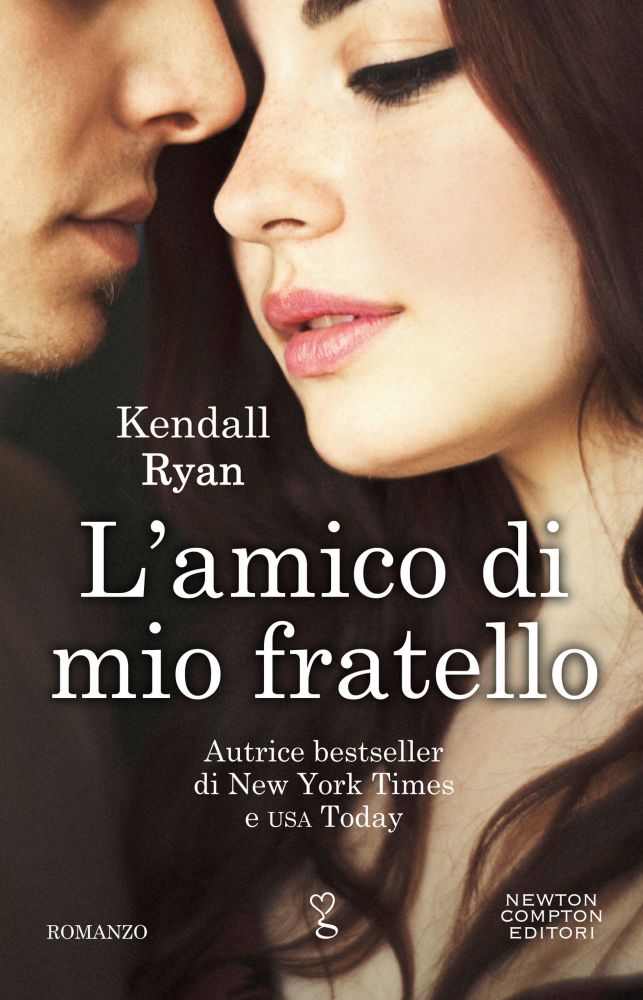 La sorellina del suo migliore amico è decisamente cresciuta .. ed è pronta a giocare in un modo tutto nuovo
Smith Hamilton le ha tutte—è intelligente, di bel aspetto e ricco sfondato. Ma si ricorda di quando non aveva niente e nessuno, quindi non ha intenzione di combinare casini, specialmente con la sorellina del suo migliore amico. Questo significa tenere Evie a distanza.. anche se la ragazzina fastidiosa di un tempo si è trasformata in una morbida bomba sexy. Una bionda peccaminosa che spinge il suo self control al limite la notte in cui si è infilata nel letto con lui.
Evie Reed sa di essere fortunata – ha avuto un educazione esclusiva, ha una famiglia che la ama, e un nuovo lavoro di gestione nei social media della compagnia di lingerie della sua famiglia. Ma lei vuole di più, ad esempio una ragione per indossare lei stessa la lingerie sexy della azienda di famiglia, e ha in mente proprio l'uomo giusto che possa aiutarla. Ha una cotta per Smith da sempre. Di certo infilarsi con l'inganno nel suo letto lo obbligherebbe a vederla in un nuovo modo più adulto.
Solo che quando il piano di Evie volge al disastro, lei e Smith devono decidere cosa fare– ignorare l'attrazione che scoppietta tra loro, o diventare compagni di gioco e richiare tutto.
The House Mate (Roommates #3)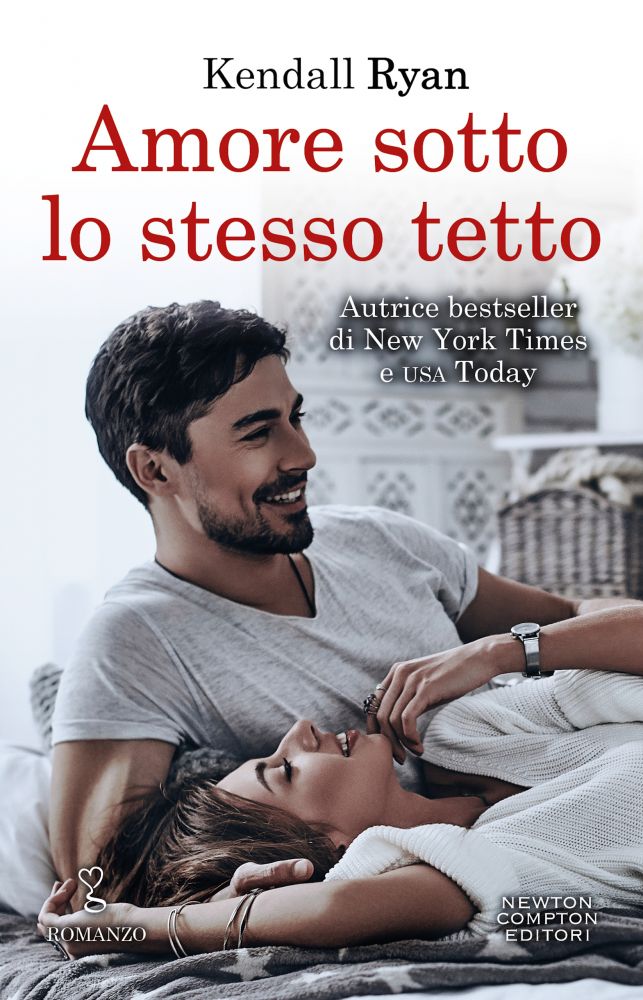 Cosa c'è di più sexy di un ragazzaccio? Un uomo cazzuto che si rimette in piedi
Max Alexander è vicino ai 35 anni. Ha costruito dal nulla una compagnia di successo e ha conquistato il mondo professionale, ma non è mai stato fortunato in amore. Essendosi focalizzato per la maggior parte del suo tempo sugli affari e a crescere sua figlia, per lui diventare adulto ha avuto come prezzo la sua vita personale.
Le sue abilità sociali sono inesistenti, la sua pazienza è rovinata e a volte, il suo temperamento si fa davvero infuocato.
L'ultima cosa per cui ha tempo è la giovane donna, da poco single e troppo bella per il suo stesso bene, che ha da poco assunto peché si prenda cura di sua figlia. Lei è una distrazione di cui lui non ha bisogno, e comunque non c'è pericolo che lei sia interessata a lui. Ma lo sapete cosa dicono sulle supposizioni?
The Bed Mate (Roommates #3.5)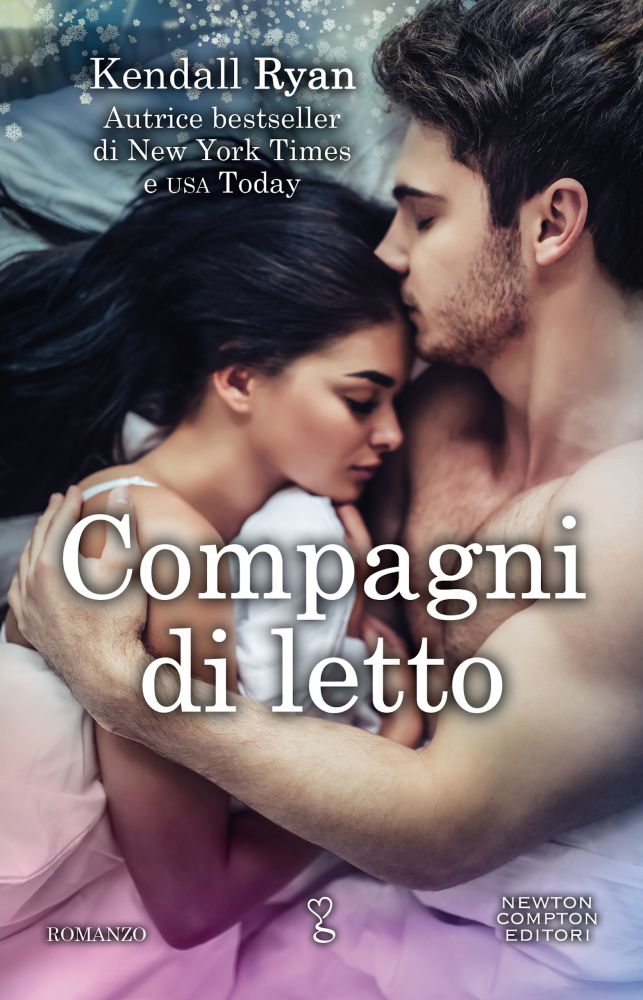 Io posso anche essere il ragazzo tipico, ma in questi ultimi anni la mia vita amorosa è stata tutt'altro che tipica. A partire da pazze ex fidanzate fino a storie di una notte appiccicose al quinto stadio, le mie relazioni vanno in vacca più velocemente del latte nel tuo frigorifero. L'unica costante è sempre stata la mia migliore amica Maggie.
Anche lei è fresca da una brutta rottura, così l'ho invitata a unirsi a me per il mio weekend da scapoli sulla neve sapendo che aveva bisogno di una scappatoia dalla realtà. Ma poi qualcosa di buffo ha iniziato a succedere. Ho iniziato a notare cose su di lei che non avevo mai notato prima.
Lei è bellissima e non lo sa, lei è divertente senza nemmeno provarci, e ora è improvvisamente single per la prima volta da secoli.
Condividere una stanza d'albergo con lei dovrebbe essere il culmine della nostra amicizia molto platonica. Solo che improvvisamente voglio mettere le mani, la bocca, e le mie.. altre parti addosso al suo corpo magnifico. Voglio pretenderla, voglio assicurarmi che nessun altro uomo la tocchi, mai più. Ma poi ecco che si rifà vivo il suo ex strisciando come un verme e lei è combattuta. E io sono pronto a mandare a puttane la migliore relazione che abbiamai avuto per un assaggio di qualcosa di più?
The Soul Mate (Roommates #4)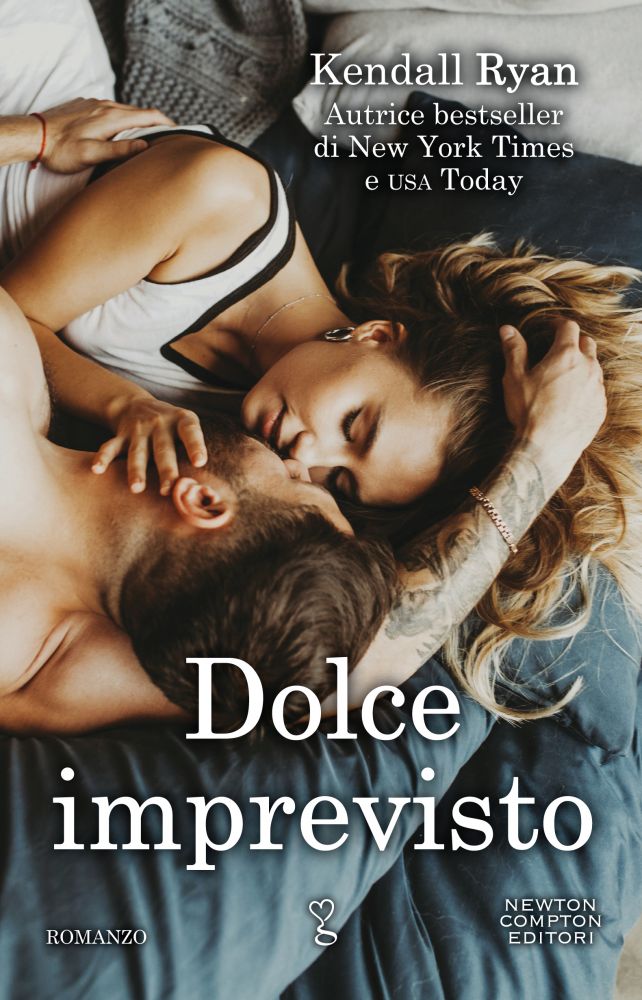 L'avventura bollente di una notte che si supponeva non avrei mai rivisto?
Si, beh, sembra che io sia incinta, e lui è il mio nuovo ginecologo.
Preparatevi a impazzire letteralmente per il ginecologo più sexy che abbiate mai conosciuto. Questo romanzo completo autoconclusivo contiene la più divertente e imbarazzante visita ginecologica che abbiate mai letto, un sacco di chiacchiere giocose e alcuni scene di concepimento alla vecchia maniera.
Allora Crazy, che ne dite? A noi ispira moltissimo questa nuova serie, e non vediamo l'ora di leggerla.
A presto
Il team Crazy