Ciao Crazy,
Elle Kennedy
torna con la serie
Briar U
, spin off della
Off Campus
.
The Risk
, in italiano
Il mio rischio sei tu
arriverà il
23 Aprile
sempre per
Newton Compton
. Ritroveremo alcuni tra i personaggi più famosi dell'autrice e ne conosceremo di nuovi, in questi sexy e spiritosi new adult.
Briar U Series
1.
Resta con me per sempre
, 10 Luglio 2019
2. Il mio rischio sei tu, 23 Aprile 2020
3. The Play
Autrice:
Elle Kennedy
Editore:
Newton Compton
Genere:
Sport Romance
THE CHASE
Gli opposti si attraggono, lo sanno tutti. In effetti, non c'è una sola ragione per cui non riesco a smettere di pensare a Colin Fitzgerald, l'insopportabile giocatore di hockey del gruppo di amici di mio fratello. Generalmente i ragazzi super tatuati, fissati con i videogiochi e insopportabilmente nerd non fanno per me. Come se non bastasse, mi considera superficiale. E questo non gioca per niente a suo favore. Ma non è nemmeno il problema peggiore: il suo migliore amico ha una cotta pesante per me. E io sono appena andata a vivere insieme a loro. Già, sono diventata la coinquilina del ragazzo che non potrò mai avere, perché Fitzy ha messo subito le cose in chiaro: non è interessato a me. E nonostante l'elettricità che si percepisce tra di noi, non ho nessuna intenzione di fargli credere che gli corro appresso. Con l'inizio dei corsi universitari e un ambiente del tutto nuovo ho parecchie altre cose di cui occuparmi. E se Colin dovesse accorgersi di quello che si sta perdendo… meglio per me.
THE RISK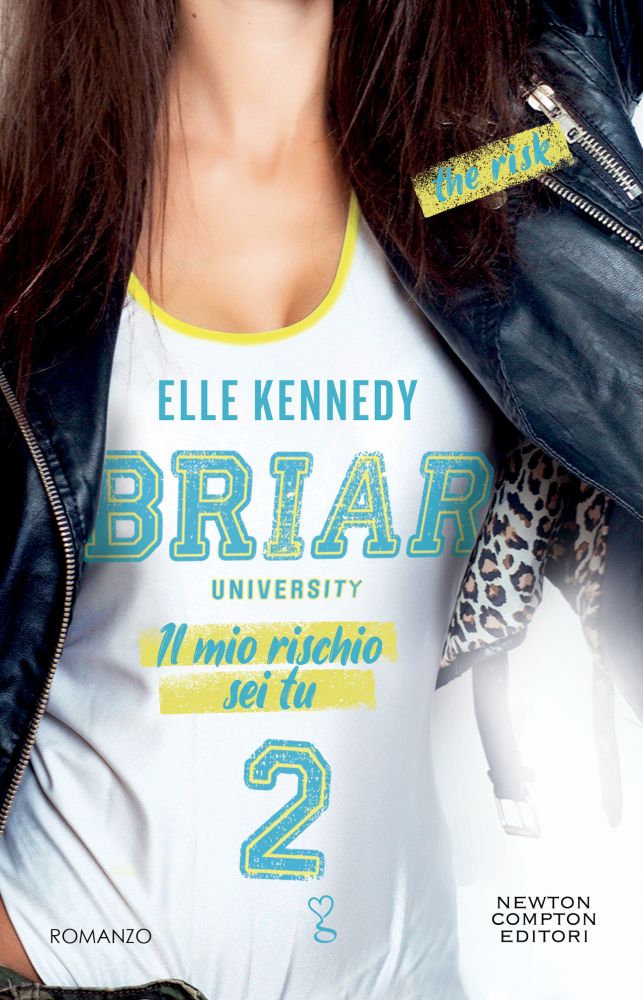 Brenna ha bisogno dell'aiuto di Jake per ottenere un tirocinio, ma lui è l'ultimo ragazzo al mondo che dovrebbe frequentare
Non sono mai stata una brava ragazza. Non mi lascio frenare da qualche stupida regola e non ho paura di ciò che la gente pensa di me. Questo non vuol dire che non abbia un mio personalissimo codice di condotta. Come ad esempio non tradire la fiducia di mio padre. Sarebbe un grosso scandalo se la figlia del coach della squadra universitaria cominciasse a frequentare un giocatore del college rivale... Jake Connelly è la personificazione del mio suicidio sociale: una star dell'hockey arrogante quanto insopportabile, affascinante in modo ridicolo. Il suo talento ha messo più volte la squadra di mio padre in difficoltà. E allora perché perdo tempo con lui? Perché Jake è la chiave per un tirocinio da sogno, anche se fa di tutto per rendermi le cose difficili. Ho bisogno che finga di essere il mio fidanzato. Ma per ogni finto appuntamento, pretende che gliene conceda uno vero. Questo significa che sono in guai molto seri.