Ciao amiche,
siamo felici di annunciarvi che con il titolo
Questa volta non ti dico no
arriva in Italia
All Things Pretty
di
M. Leighton
, il 14 Marzo 2019! I tre volumi che compongono la
serie Pretty
arrivano tutti grazie alla
Newton Compton
e si va quindi ad aggiungere alla
serie The wild ones
, sempre di M. Leighton che la Newton Compton ha portato già in Italia.
La serie è composta da tre volumi, tutti e tre autoconclusivi che avranno per protagonisti tre coppie diverse e che hanno riscosso largo consenso in America. Michela ci aveva già parlato di
All the pretty Lies,
il primo volume della serie nella rubrica i più Attesi... quindi per vi lascio alla sua
recensione
, dopo le trame dei tre volumi tradotte dal team, per conoscere Sloane e Hemi.

1. Le tue innocenti bugie, 17 maggio 2018

2. Noi due a ogni costo, 15 novembre 2018
3+
3.5
Questa volta non ti dico no
, 12 Marzo 2019
Casa editrice:
Newton Compton
Genere:
New Adult/Contemporary Romance
Sloane Locke ha condotto una vita protetta. Tuttavia, con una storia come la sua, può capire perché i suoi fratelli e suo padre vogliono così tanto proteggerla. Li ha assecondati per venti lunghi anni, ma quei giorni sono finiti. Da ragazza che non fa promesse, Sloane ha fatto un patto con se stessa: le cose cambieranno in occasione del suo ventunesimo compleanno. Così, quando l'orologio batte la mezzanotte, Sloane è decisa a spiccare il volo e rompere alcune regole.
Lui ...
Oltre a tatuare la pelle, Hemi Spencer possiede molti talenti. Ma il controllo di se stesso non è mai stato uno di questi. Non ha mai dovuto essere controllato. Ha vissuto una vita di soddisfazioni per quanto lui ricordi. Fino a che la tragedia non lo ha colpito. Ora, è tutto tranne che controllato. Lui è un uomo con una missione, uno che permette a niente e a nessuno di mettersi sulla propria strada
Loro ...
Nulla nella loro vita avrebbe potuto preparare Sloane e Hemi a quello che avrebbero trovato l'uno nell'altra - follia e ossessione, amore e possesso. Ma l'unica cosa che non riescono a trovare è un futuro. Nessuno dei due è stato completamente onesto. E presto impareranno che il diavolo si nasconde nei dettagli. Nei dettagli e nelle bugie.
Fino a che punto due persone potranno vivere nel presente quando il presente è tutto quello che hanno?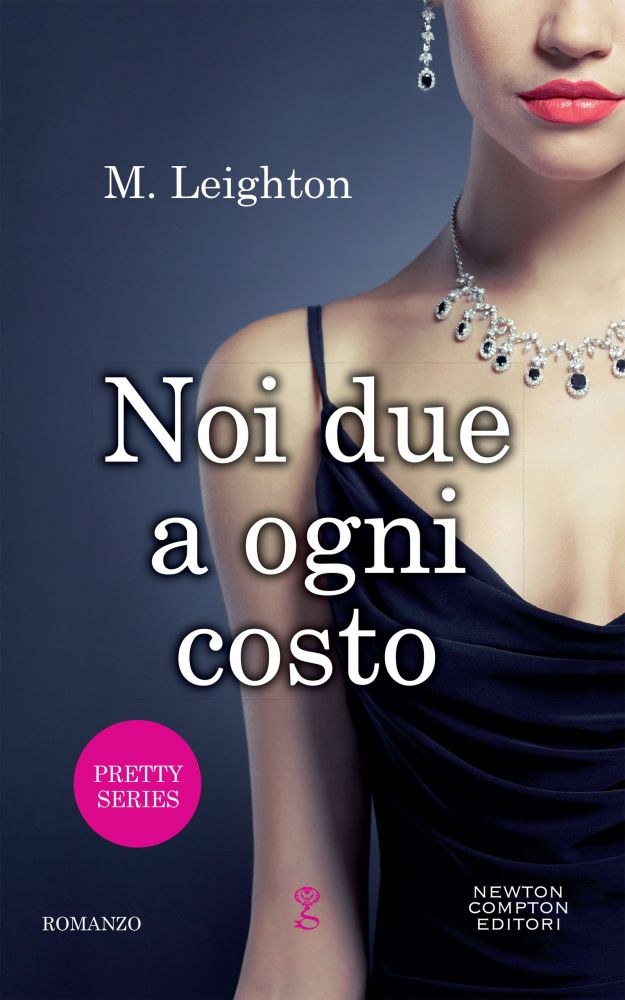 Lui non ha mai voluto essere un eroe... fino a quando lei non ne ha avuto bisogno. Forza... Ci sono voluti anni per Kennedy Moore per mettere di nuovo la sua vita in piedi dopo che Reese Spencer l'ha mandata in frantumi. Ma lei l'ha fatto. Ora, anni dopo, forte e indipendente, insegue un unico sogno , quello di ballare con la Altman American Dance Theater. Purtroppo, Kennedy sta imparando che una ragazza che viene dal nulla e senza soldi e senza contatti non sarà mai in grado di raggiungere il suo obiettivo. Questo, fino a quando Reese riappare, offrendole un'opportunità che capita "una volta nella vita" che Kennedy proprio non può rifiutare. In cambio di un lavoro a bordo del suo yacht per poche settimane, lui le farà ottenere un provino con il famoso corpo di ballo. Tutto quello che Kennedy deve fare è tenere la testa bassa, lavorare duro e resistere a Reese. Sembra abbastanza facile, giusto? Debolezza... Reese non vuole rendere più facili le cose per Kennedy. Vedendola di nuovo ha iniziato a bruciargli nel sangue un fuoco non gradito. Gli ci sono voluti anni per dimenticarla, quindi questa volta lui ha un piano. E' semplice: tenere Kennedy sul suo yacht, sedurla, farla uscire dal suo mondo, andare avanti con la propria vita. Sembra abbastanza facile, giusto?
Ma l'unica cosa che Reese non ha programmato è Kennedy stessa, una ragazza così forte eppure così complicata,che gli fa venire voglia di salvarla, e prendersi cura di lei. Per salvarla. Anche se deve salvarla da se stesso.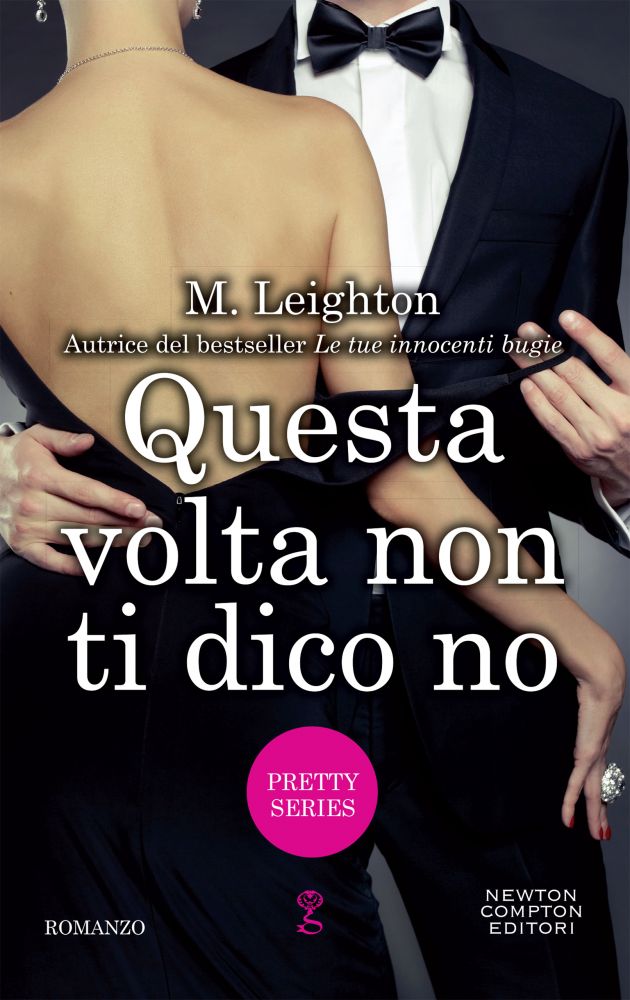 Fingere di essere qualcosa che non sono, con la paura di fidarsi completamente di qualcuno, destinati a distruggersi a vicenda. Questa è una storia d'amore improbabile e con conseguenze insopportabili.Sig Locke è un poliziotto. Cresciuto da un poliziotto e tutti i suoi fratelli sono poliziotti. il suo sangue è blu, crede nel giusto e nellio sbagliato, e vede in bianco e nero, mai in toni di grigio. Ma questo era prima di incontrare Tommi. Tommi, con le sue lunghe gambe e gli occhi verdi luminosi, ha catturato l'interesse di Sig dal primo momento in cui l'ha vista. Anche dopo aver scoperto chi era, la fidanzata di un trafficante di droga, la bellezza dietro un criminale, lui la trova ancora assolutamente irresistibile. La cosa che Sig non sa, però, è che lei ha un segreto che anche un poliziotto non può scoprire. Tommi Lawrence non ha avuto una vita facile, e si è complicata ancora di più dal giorno in cui ha incontrato Sig. Ha imparato molto tempo fa che non può fidarsi di nessuno. Il suo istinto le dice che Sig non fa eccezione, il suo cuore le dice che invece lo è. Ma questo era prima che lei scoprisse la sua vera identità. L'amore può essere forgiato in un incendio di bugie? O sarà la verità che distruggerà entrambi ?
Questa è la dolcissima storia di Sloane e Hemi, due anime affini messe a dura prova da un passato doloroso e unite per sempre dalla voglia di riscattarsi. Sloane ha vissuto la sua intera vita in una gabbia dorata: la perdita di sua madre in tenera età ha devastato la sua famiglia, tre fratelli maggiori e un padre super autoritario, tutti e quattro poliziotti irreprensibili e severi, che da quel giorno non ha fatto altro che reprimerla e limitarla nelle sue scelte per paura che qualcosa di brutto potesse capitarle.
Se c'è una lezione che Sloane ha dovuto imparare da subito, è che la vita è troppo breve per non essere vissuta come si desidera e per lasciarsi abbattere dalle paure e dalle insicurezze. Tutto ciò che Sloane brama ardentemente è uscire finalmente dalla campana di vetro in cui la sua famiglia l'ha rinchiusa e iniziare a vivere seguendo le sue regole, inseguendo i suoi sogni e vivendo con passione tutto ciò che il futuro le proporrà, così decide di tatuarsi questo motto sulla pelle nel giorno del suo ventunesimo compleanno, mettendo nero su bianco il suo nuovo inizio.
Quello che Sloane però non si aspettava, è incontrare Hemi, il ragazzo che andrà a marchiarle la pelle – e non solo- per la prima volta: Hemi è bellissimo e affascinante come la tentazione, il sogno erotico di qualsiasi ragazza avvolto in un' aura di mistero, ma non è il suo aspetto che cattura immediatamente l'attenzione della ragazza, ma i suoi incredibili occhi blu; c'è qualcosadi familiare che richiama istantaneamente Sloane, c'è qualcosa dentro il suo sguardo profondo in cui si rispecchia e che le fa desiderare di riuscire a conoscere ogni suo segreto nascosto. Come Sloane, anche Hemi ha sperimentato il dolore devastante della perdita, ed esattamente come la ragazza, anche lui è guidato dal desiderio ardente di vivere senza rimpianti e di prendere tutto ciò che la vita gli offre.
Ma non solo. Hemi è un uomo in missione: negli ultimi due anni della sua vita ha dedicato tutte le sue energie nella ricerca della risposta al dramma che è capitato nella sua vita, evitando strettamente ogni tipo di coinvolgimento esterno che potesse distrarlo dal suo obbiettivo. Nessun rapporto, nessuna relazione intima, nessuno che lo conosca davvero e che possa svelare i suoi segreti.
Fino a lei. Sloane è tutto ciò che potrebbe fargli perdere la testa: dolce e innocente, ma allo stesso tempo dotata di un'innata sensualità che aspetta solo di essere liberata e esplorata. La connessione fra i due è immediata e innegabile, più forte di qualsiasi emozione entrambe abbiano mai sperimentato, e se da una parte Sloane è assolutamente elettrizzata all'idea di esplorare qualunque cosa ci sia fra i due, Hemi decide di tirarsi indietro perché sa che non può permettersi di distrarsi dal suo obbiettivo, soprattutto con una ragazza così innocente e speciale che merita qualcosa di più di una singola notte di piacere.
Le loro strade si intrecceranno inevitabilmente fino al punto di non ritorno, fino al punto in cui ogni sforzo di tenersi a distanza diventerà vano e la passione e il sentimento prenderanno il sopravvento su tutto il resto per dare vita a qualcosa di esplosivo e totalizzante che li farà sentire vivi, per la prima volta nelle loro vite. Almeno fino al giorno in cui ogni segreto verrà dissotterrato e la verità si infrangerà con violenza sul loro rapporto, segnando un punto di rottura difficile da rimarginare… Ma quello che lega Sloane e Hemi è profondo e quasi trascendentale, è un sentimento così forte da avere il potere di rimarginare ogni ferita, almeno fino a che il destino non decide di prendere in mano le redini delle loro vite e scrivere per loro un finale che potrebbe distruggerli per sempre….
Questo libro merita davvero molto, secondo me è di gran lunga migliore della serie Bad Boys . La trama potrebbe rischiare di perdere originalità e di cadere in qualcosa di già sentito e letto, ma i personaggi sono caratterizzati magistralmente: è impossibile non amare Sloane, ragazza profonda e forte, intelligente e coraggiosa. Ed Hemi…Bhè, Hemi rimarrà impresso nei nostri sogni per mooolto tempo e avrà per sempre un posto speciale.Il loro amore è intenso e dolcissimo, e il colpo di scena verso la fine fa sgranare gli occhi proprio quando si pensava di aver tirato un sospiro di sollievo… Un libro molto bello, sicuramente da leggere! Un altro colpo andato a segno per la Leighton.