Care Crazy,
Amanti della commedia tenetevi pronte,
Sono una brava ragazza
e
Voglio un bravo ragazzo
saranno il titolo italiano di
His Banana
ed
Her Cherry
di
Penelope Bloom,
arriveranno rispettivamente il
9 Maggio 2019
e
6 Giugno 2019
in Italia grazie a
Newton Compton
, si tratta dei due volumi che danno inizio alla serie
Objects of Attraction
.
Curiose di scoprire che cosa sono tutti questi doppi sensi?
Objects of Attraction Series
1.
Sono una brava ragazza
, 9 Maggio 2019
2.
Voglio un bravo ragazzo
, 6 Giugno 2019
3. His Treat
4. His Package
5. Her Secret
6. Her Bush
Autore:
Penelope Bloom
Editore:
Newton Compton
Genere:
Contemporary Romance
1. His Banana
Il mio nuovo capo adora le regole, ma ce n'è solo una che nessuno osa infrangere...
Non si tocca la sua banana.
Seriamente. Il ragazzo è tipo un drogato di potassio.
Ovviamente, io l'ho toccata.
Se vogliamo essere precisi, in realtà l'ho messa in bocca.
L'ho masticata, pure… l'ho anche inghiottita.
Lo so. Cattiva bambina, cattiva.
Poi l'ho visto, e credeteci o no, strozzarsi con la banana di un ragazzo non da una buona prima impressione.
Dovrei tornare un attimo indietro qui. Prima che avessi mai toccato la banana di un milionario, avevo ricevuto il mio primo incarico come giornalista economico. Non era il solito incarico da ultima ruota del carro che ricevevo sempre. Non stavo per intervistare uno spazzino riguardo le sue strade preferite o scrivendo un pezzo su come togliere i bisogni del cane dal prato della gente sia una grande cosa.
No. Niente del genere, grazie tante.
Questa era la mia grande svolta. La mia occasione di provare che non ero un disastro goffo, maldestro e incline agli incidenti. Mi stavo infiltrando nella Galleon Enterprises per seguire un caso di sospetta corruzione.
Taglia la musica di James Bond.
Potevo farlo. Tutto quello che dovevo fare era fare domanda per il posto da stagista e ottenere il mio colloquio con Bruce Chamberson.
Dimenticate il fatto che sembrava come se qualcuno lo avesse tirato fuori direttamente dal desiderio liquido femminile, poi ci avesse sparso sopra un po' di "fa interrogare gli uomini sulla propria sessualità" per sicurezza. Dovevo far funzionare questa cosa. Nessun incidente. Nessun disastro. Niente goffaggine. Tutto quello che dovevo fare era tenere duro per meno di un'ora.
Avanti veloce fino alla sala conferenze prima del colloquio, ed ecco dove mi trovate con la banana in mano. Una banana che aveva letteralmente il suo nome sopra scritto con un pennarello nero. Fu pochi secondi dopo quando entrò e mi beccò con le mani nella marmellata gialla. Pochi secondi dopo quello, mi stava assumendo.
Sì, lo so. Non sembrava un buon segno nemmeno a me.
2. Her Cherry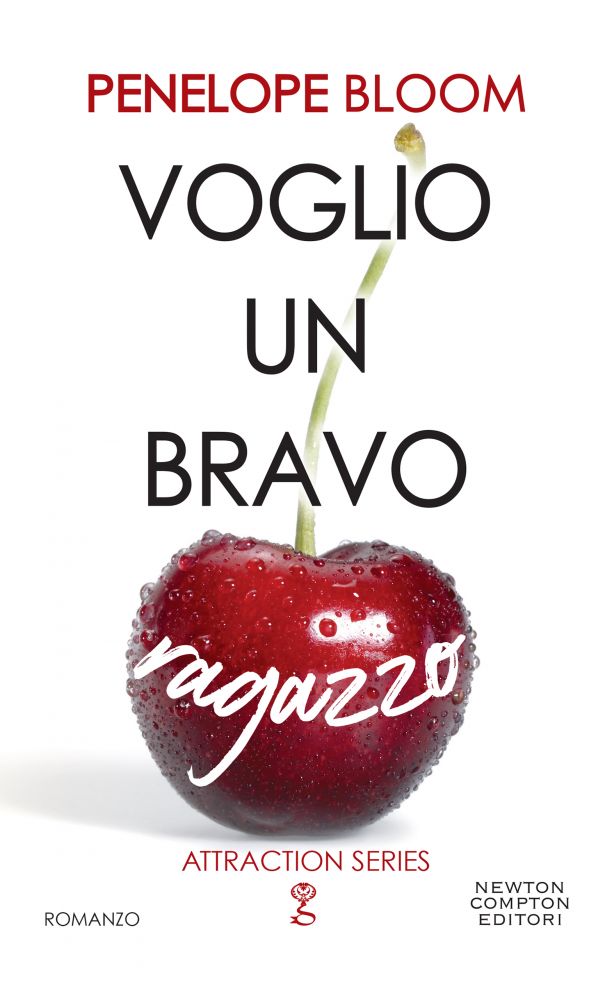 Come l'avevo incontrata?
Beh, un gentiluomo non si vanta mai.
Per fortuna, io non sono un gentiluomo.
Prima, ho pagato per la sua ciliegia (torta di ciliegie, ma non è questo il punto),
Poi, l'ho deflorata.
Dopo quello? Ho lasciato il mio biglietto da visita e me ne sono andato come se fossi il padrone.
Sì, potete dire che avevamo legato.
Hailey
Come ho incontrato William?
È entrato nella mia pasticceria, ha comprato una torta di ciliegie, rubato un vaso di fiori – ancora non ho idea di cosa volesse farci con loro – e poi mi ha lasciato il suo biglietto da visita.
Prima che dica cosa ci ho fatto col suo biglietto, dovrei chiarire una cosa:
William non sarebbe potuto arrivare nella mia vita in un momento peggiore.
La mia pasticceria stava fallendo.
Il mio inquietante ex si rifiutava di lasciarmi in pace.
Oh, ed ero una vergine di venticinque anni, un fatto per cui i miei amici si rifiutavano di smettere di rompermi.
William era assurdamente sexy, il tipo di sensualità che fa fare cose stupide alle donne. Il tipo di sensualità che mi faceva pensare cose folli. Come pensare che ad una mosca non sarebbe importato di venir schiacciata da William e i suoi addominali scolpiti. Eravamo in due.
Perciò l'ho chiamato.
Forse contro il mio buon senso. Forse mi stavo cacciando in un disastro annunciato.
Sapevo di essere nei guai quando ha ridacchiato con quella sua voce profonda e sexy al telefono e ha detto: "Ho ancora voglia della tua ciliegia. Fai consegne a domicilio?"
A presto,
Il Team