Ecco un altra grande notizia Crazy!
Solo per una notte
sarà il titolo italiano di
Josh and Hazel's guide to not dating
, uno degli ultimi romanzi stand alone pubblicati dalle fantastiche
Christina Lauren
e sarà a disposizione dei lettori a partire dal prossimo
29 maggio 2019
.
Uscito lo scorso settembre in originale ha riscosso un grande consenso tra le amanti del Dinamico Duo che con questo libro sono tornate alla commedia romantica divertente e ironica dopo il grande successo di L'Amore e altre parole, sorprendente e intenso. Il romanzo narra la storia di Hazel, una ragazza piuttosto particolare e di come la sua amicizia di lunga data con Josh possa trasformarsi in qualcosa di molto più coinvolgente. Le critiche a questo libro sono molto positive, speriamo che, anche stavolta, queste due straordinarie autrici ci abbiano regalato un altro gioiello luminoso. Il romanzo verrà pubblicato il prossimo 29 maggio in cartaceo sempre da Leggereditore, ovviamente vi terremo aggiornate su cover e altro appena avremo notizie più precise. Vi lasciamo con la sinossi ufficiale e la scheda del libro.
Titolo:
Solo per una notte
(Josh and Hazel's guide to not dating)
Autore:
Christina Lauren
Editore:
Leggereditore
Data:
29 maggio 2019
Genere:
contemporary romance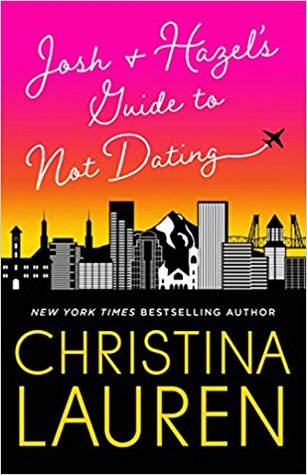 La maggior parte degli uomini non saprebbe gestire Hazel. Ma il suo migliore amico Josh non è la maggior parte degli uomini... Non è affatto facile avere a che fare con Hazel Bradford, lei stessa ne è consapevole. Il caos domina la sua vita, non ha filtri e ha l'abitudine di dire e fare la cosa sbagliata nel momento sbagliato. Al college, per esempio, Hazel aveva una cotta per Josh Im, un tipo solitario e tranquillo. Ma quando durante una festa aveva finalmente avuto l'occasione di rivolgergli la parola, era riuscita a rovinare tutto, vomitandogli sulle scarpe. Dieci anni dopo, il destino li fa rincontrare, e Hazel decide che diventerà la migliore amica di Josh. È più che sicura che tra loro non potrà mai nascere nulla: lui sa fin troppo bene che enorme disastro lei sia! Ma una sera, per tirarlo su di morale dopo una delusione d'amore, da buona amica Hazel lo convince ad accettare un'uscita a quattro e le cose non vanno come previsto... La serata è un netto fallimento, ma fa capire a entrambi che in gioco ci sono altri sentimenti...
Non vediamo l'ora di leggerlo e voi?
A presto.
Il team Crazy