Crazy
Pensavamo che Neil e Sophie ci avessero già raccontato tutto della loro vita e invece
Abigail Barnette
ci stupisce pubblicando un nuovo libro intitolato
The Sister
che uscirà
18 aprile
sempre con
Newton Compton
.
Continua la serie
The Boss
che tanto ha fatto discutere per diversi motivi, ma che ha appassionato tante di noi. Dopo tanti avvenimenti nella vita dei due protagonisti, sembra che ora li aspetti solo una vita insieme e piena di serenità, ma il passato di Sophie proverà a mettere loro i bastoni fra le ruote. Riuscirà il loro amore a resistere ancora una volta? Io li vedo abbastanza collaudati ormai, ma…mai dire mai.
Non ci resta che aspettare ancora qualche giorno per leggere ancora di loro e scoprire in che modo questa "sorella" influenzerà la vita di Sophie e di Neil.
The Boss racconta la storia d'amore tra Sophie e Neil ed è il primo libro di una serie composta da cinque libri più una novella, scritta da Abigail Barnette, pseudonimo dietro il quale si cela
Jennifer Armitrout
(
e non Armentrout mi raccomando, non è la creatrice del nostro amato Daemon
) ma se leggete paranormal l'avete già conosciuta per aver scritto una saga sui Vampiri, The Blood Ties. The boss invece è una serie erotica con una forte tematica BDSM incentrata sulla storia tra Sophie giovane sottomessa e il suo dominatore Neill. Quello che ha colpito molto di questa storia è sicuramente la grande differenza d'età tra di loro: ben venticinque anni. È la stessa scrittrice a discostarsi dal fenomeno "Cinquanta Sfumature" che ha voluto mettersi alla prova provando a cimentarsi in un genere non suo e scrivere un erotico dove ci fosse rispetto reciproco tra i personaggi e senza quella misoginia che secondo lei aveva caratterizzato la trilogia della James. Noi non vediamo l'ora di leggere questa storia che ha stregato le lettrici americane e conoscere questa coppia che le ha fatte sospirare, e voi?
Serie The Boss

1. The Boss, maggio
2. The Girl, 30 luglio
2.5 The Hook up
3. The Wedding, 17 settembre
4. The Ex. 15 ottobre
5.
The Baby,
31 dicembre
6.
The Sister
, 18 aprile 2019
7. The Boyfriend (inedito in Italia)
Casa Editrice:
Newton Compton
The Boss
Sophie Scaife era quasi scappata una volta, barattando il suo biglietto per il college per uno per Tokyo. Ma un volo in ritardo e una notte passata con uno sconosciuto le hanno fatto cambiare idea, instradandola verso un'ambita posizione presso una rivista di moda di New York.
Quando l'irresistibile sconosciuto incontrato quella notte si rivela essere il suo nuovo capo – il miliardario e magnate dell'editoria Neil Elwood – Sophie non può resistere alla possibilità di riaccendere la scintilla scoppiata tra loro… e l'opportunità di esplorare il suo lato da sottomessa con l'uomo più autoritario che abbia mai conosciuto.
Neil è l'unico uomo che abbia mai capito il bisogno di Sophie di sottomettersi in camera da letto, e l'unico uomo che abbia mai soddisfatto questi desideri. Quando la loro incandescente relazione senza impegno diventa qualcosa di più, Sophie dovrà scegliere fra la carriera e il suo cuore… o rischierà di perdere entrambi.


The girl
Disoccupata, bandita e incinta, la vita di Sophie Scaife è totalmente capovolta. Il suo rapporto con il magnate dell'editoria Neil Elwood è in difficoltà. La carriera della sua migliore amica invece è in ascesa. E Sophie ha paura che dovrà farà una delle scelte più difficili della sua vita da sola. Quando una diagnosi devastante costringe Neil a tornare a Londra, Sophie getta al vento la sua prudenza pur di seguire il suo cuore e attraversare l'Atlantico. Avere un rapporto con la malattia , immaginando invece di essere in salute è una sfida, anche per due amanti creativi come Sophie e Neil. Ma Sophie è più che disposta a provare qualsiasi cosa comanda il suo Signore, e le loro fantasie di controllo diventano un rifugio dallo stress quotidiano della malattia.
Mentre la ricchezza e il privilegio di Neil le offrono una stabilità alla sua nuova situazione, Sophie si ritrova a ricostruire la sua vita intorno ad un futuro incerto. E mentre entrambi affrontano i cambiamenti tra di loro a testa alta, sono troppo consapevoli del fatto che la loro felicità può essere fugace e Sophie potrebbe perdere Neil per sempre.
The Hook Up
Dopo che il cancro ha messo un anno della sua vita in stand-by, Neil Elwood è finalmente tornato al posto in cui si sentiva di appartenere: a capo del suo impero mediatico. Ma quando il lavoro lo porta a Londra e lontano dalla sua ragazza, Sophie, comincia a rivalutare le sue priorità. Neil non è sicuro di cosa aspettarsi quando Sophie gli suggerisce una notte insieme al loro amante, Emir. Quando i due uomini si incontrano a cena volano scintille, e Neil riconosce una rara opportunità di dare alla sottomissione sessuale un' altra occasione. Anche se è contro a tutto quello che sa Neil è disposto ad obbedire, almeno per una notte. Sotto il comando di Emir, Neil scopre un nuovo lato della sua sessualità e, scopre che a volte, cedere il controllo può far sentire così... bene.
The wedding
Dopo un anno tumultuoso, il rapporto di Sophie Scaife con il suo ragazzo e dominatore, il magnate miliardario dei media Neil Elwood, è più focoso e più felice che mai. Il suo frizzante lato dominante spinge Sophie a nuove e stimolanti avventure e la spinge ad un'esplorazione erotica per soddisfare ogni capriccio del suo signore. Ma con l'imminente matrimonio di sua figlia e un compleanno importante impediscono ai pensieri di Neil di placarsi, anche Sophie affronta un futuro molto diverso da quello che aveva previsto. Presa in un conflitto tra la sua nuova ricchezza e il suo desiderio d' indipendenza, Sophie teme di diventare solo un altra moglie trofeo della Quinta Strada. Con la sua carriera di giornalista di moda finita e il suo nuovo impegno come scrittrice che trova poco entusiasmante, Sophie deve lavorare di più che mai per dimostrare le sue intenzioni alla famiglia e gli amici di Neil. Sophie non è l'unica che lotta per adattarsi al suo nuovo stile di vita. Quando jet privati e stilisti minacciano il suo legame con Holli, Sophie si ritrova in bilico tra il mondo in cui vive ora, il passato, e la gente che si è lasciata alle spalle. Dopo che una rivelazione scioccante divide la sua lealtà, Sophie rischia di perdere la sua migliore amica o di perdere la fiducia l'uomo che ama.
The Ex
Capo editrice di una rivista, futura sposa e presto nonna a ventisei anni, Sophie Scaife immagina la sua vita matrimoniale con il suo fidanzato e dominatore: il miliardario perfido e sadico Neil Elwood. Mentre scoprono insieme un territorio sensuale inesplorato, Neil porta Sophie fino al limite tra dolore e piacere e le fa scoprire un nuovo lato sorprendente della sua sessualità. Mentre Sophie cerca un equilibrio tra la sua routine frenetica lavorativa e la devozione per la sua famiglia non convenzionale, Neil deve adattarsi alla vita di un magnate in pensione. Con il l'avvicinarsi del loro grande giorno , avranno a che far con del nervosismo pre-matrimoniale, crisi personali e un inaspettato ospite. Ma un trauma vecchio di decenni tormenta ancora Neil. Quando i dettagli privati diventano di interesse pubblico, Sophie scopre che le cicatrici del suo passato sono enormi e avrà bisogno di tutto il suo amore per guarire.
Quando la vita va a rotoli, qualcuno deve rimetterla in sesto. Sophie Scaife si è trovata troppo spesso in questa situazione. Dovrebbe festeggiare un nuovo anno e un grande successo e invece sta cercando disperatamente di tenere insieme il suo mondo che sta andando in frantumi. Per Sophie e suo marito, il miliardario Neil Elwood, gestire la quotidianità del matrimonio e i loro roventi giochi di dominazione e sottomissione è una cosa naturale. Il ritorno di una vecchia fiamma non fa altro che ravvivare il loro audace rapporto con nuove perversioni e fa divampare ancora di più la passione. Il desiderio di Neil per Sophie è pari solo alla sua motivazione nell'intraprendere un nuovo progetto filantropico molto ambizioso. Ma l'effetto collaterale del più grande trionfo di Neil è uno sconvolgente cambiamento a cui nessuno dei due era preparato. Da un giorno all'altro, Sophie si ritrova catapultata in una nuova realtà, completamente diversa dalla vita che aveva immaginato. Travolta da mille emozioni, Sophie lotta per conciliare l'immagine del marito che adora con un uomo che non riconosce più. Un uomo che ama troppo per lasciarlo andare senza lottare...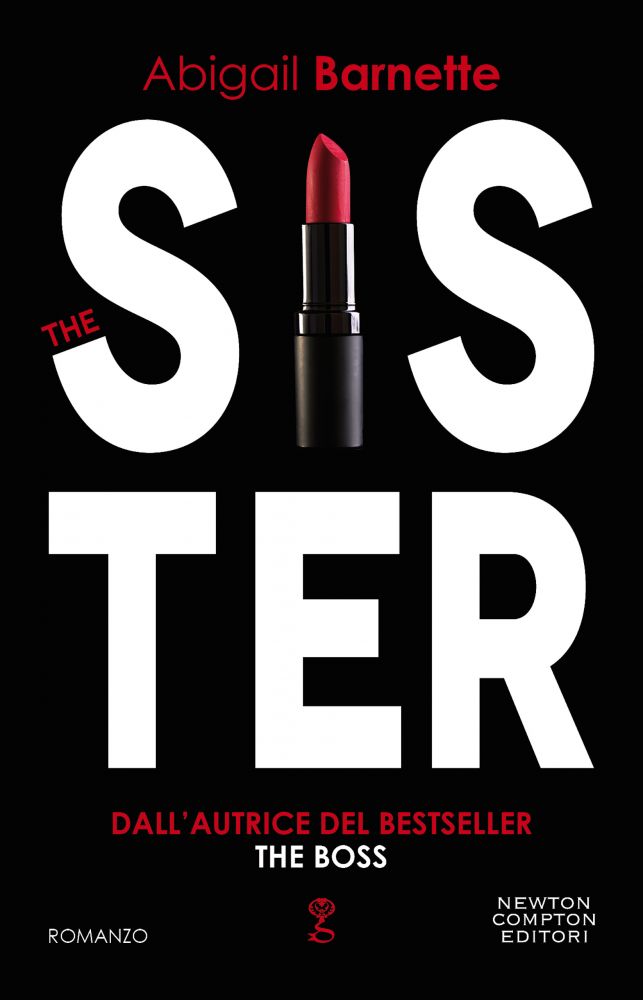 Sophie Scaife sente che finalmente le cose stanno andando per il verso giusto. La vita con suo marito, il miliardario Neil Elwood, va a gonfie vele e la chimica tra loro è bollente. Anche la presenza di El-Mudad ibn Farid ibn Abdel Ati, il miliardario che hanno deciso di far diventare il loro amante, rafforza la loro passione più che mai. Ma un viaggio verso casa farà scoprire a Sophie una dolorosa verità, mettendola faccia a faccia per la prima volta con la famiglia che non ha mai conosciuto. Quando le viene chiesto un favore che potrebbe cambiarle la vita, dovrà decidere se aiutare i suoi parenti o salvare sé stessa, a meno che non riesca a trovare un modo per fare entrambe le cose. Emotivamente turbata, dovrà fronteggiare anche le tensioni sul lavoro che minacciano la sua carriera professionale. Se vuole conciliare ciò che il cuore desidera e le paure per il suo futuro, Sophie dovrà imparare a lasciare andare il passato e accogliere possibilità che non avrebbe mai neppure immaginato di prendere in considerazione…
Alla prossima ,
Il team crazy