Ciao Crazy,
torna
Lauren Rowe
nelle librerie italiane e lo fa con
Uno sconosciuto all'improvviso
, che uscirà grazie alla
Newton Compton
il
17 Dicembre 2019
. Questo romanzo è la versione italiana di
Ball Peen Hammer
, stand alone che fa parte della nuova serie
Morgan brothers
, spin off della saga
The Club
, quella che ci ha fatto conoscere questa simpatica e divertente scrittrice americana che sappiamo ama molto il nostro paese.
Inizia con Captain una serie di stand alone che ci racconta le vicende dei quattro fratelli maschi di Kat Morgan, la protagonista degli ultimi tre libri, quella che unisce la sua vita con Josh Faraday. Chi di voi ha letto la storia di Kat e Josh ha già sentito parlare dei fratelli Morgan, Kat è l'unica femmina e i suoi fratelli l'hanno fatta crescere trattandola come un maschiaccio a dispetto del suo aspetto sexy e femminile. Le scene che si svolgono a casa Morgan sono tra le più divertenti della trilogia di Kat e Josh e attraverso questi siparietti abbiamo già potuto intravvedere le peculiarità dei quattro giovani maschi di casa: David detto Dax è il musicista della famiglia (il suo libro sarà l'ultimo), Colby fa il pompiere (e la sua storia è raccontata in Hero), Keane fa lo spogliarellista (e sarà il protagonista di Ball peen hammer), e poi c'è Ryan, detto il Capitano, la versione maschile di Kat, l'allegro festaiolo, quello, per intenderci, che vediamo fraternizzare subito con Josh, e che sarà il protagonista di questo primo romanzo. Ryan è destinato ad unirsi ad un altro personaggio già conosciuto nella serie principale, Theresa Rodriguez detta T-Rod, l'efficientissima assistente personale di Josh. Dopo essersi incontrati, piaciuti subito e immediatamente dopo odiati, i due si ritrovano alle Hawaii al matrimonio di Kat e Josh e siamo certe ne vedremo delle belle. Sappiamo già che Lauren ha una scrittura frizzante e scorrevole e che non lesina le parti piccanti, quindi a chi di voi apprezza l'erotico spensierato e divertente non resta che aspettare l'estate e festeggiare il ritorno di una nostra grande amica. Nel frattempo vi lasciamo con le trame tradotte dal team.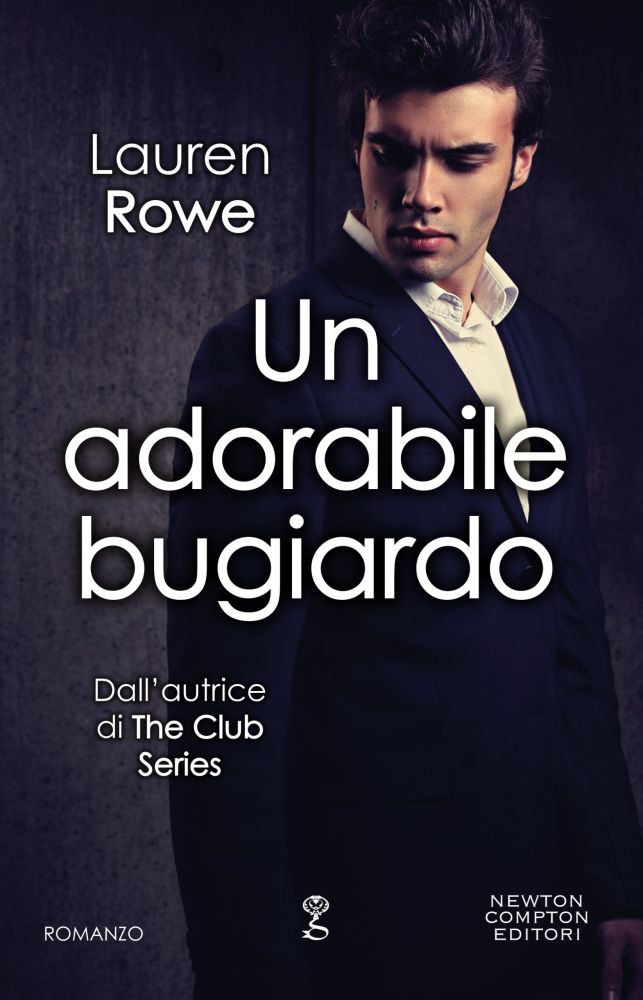 The Morgan Brothers series
1.
Un adorabile bugiardo
(Captain)
(Ryan), 21 Giugno 2018
2.
Uno sconosciuto all'improvviso
(
Ball peen hammer
) (Keane), 17 Dicembre 2019
3.
Per sempre insieme a me
(Hero)
(Colby), 24 Gennaio 2019
4.
Nient'altro che noi
(
Mister Body Guard
) (Zander), 24 maggio 2020
5. Rock Star (Dax)
Autore:
Lauren Rowe
Editore:
Newton Compton
Genere:
contemporary romance
Da Lauren Rowe, l'autrice della serie best seller internazionale The Club arriva un romanzo autoconclusivo sexy e romantico che parla di Ryan Morgan: il Capitano
Non era stato il modo in cui si suppone debbano andare questo tipo di storie..
L'amore istantaneo non dovrebbe trasformarsi in odio istantaneo.
Ma questo è esattamente quello che è successo quando il Casanova strafigo che ho incontrato in un bar si è rivelato un bastardo traditore e bugiardo, una canaglia che cercava di fare solo un po' di ginnastica orizzontale. Idiota
E ha avuto anche il coraggio di darmi della bugiarda sociopatica. Stro**o
E ora, tre mesi dopo, a causa di una serie sconvolgente di eventi che non avrei mai e poi mai potuto prevedere in un miglione di anni, è saltato fuori che il mio capo sta per sposare sua sorella alle Hawaii e io devo comportarni in modo gentile con lui per un intera maledetta settimana.
Okay, certo, metterò su una faccia felice questa settimana e mi comporterò come se non avessi mai incontrato prima quell'idiota-- ho detto che sua sorella sta per sposare il mio capo?-- ma questo non significa che mi debba piacere. E di certo non significa che smetterò di odiare segretamente i suoi modi da bastardo presuntuoso.
Perché lo odio.
Con tutte le mie forze.
Davvero.
Vorrei solo che il mio cervello spiegasse la situazione al mio corpo.. perché ogni volta che mi rivolge quel suo sorriso sciogli-mutandine, ci vuole tutto il mio autocontrollo per non saltare addosso a quel bastardo stragnocco.
NOTA: CAPTAIN è un romanzo autoconclusivo completo, è una commedia romantica e sexy che parla di Ryan Morgan (uno dei fratelli Morgan presenti nella serie The Club). Questo libro fa parte della serie Morgan Brothers, spin-off della serie THE CLUB, e può essere letto indipendentemente dagli altri libri della serie. I libri della serie Morgan Brothers si possono leggere in qualsiasi ordine e sono: CAPTAIN, BALL PEEN HAMMER, e l'imminente HERO (12 marzo 2018 in inglese).
2. Uno sconosciuto all'improvviso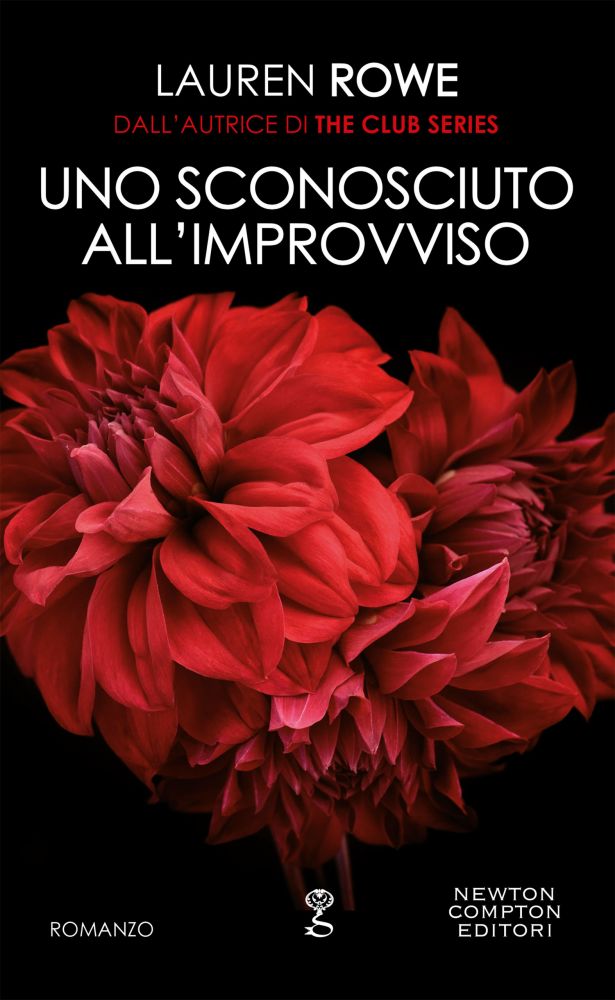 Dall'autrice best seller internazionale Lauren Rowe, dopo la serie The Club arriva una commedia autoconclusiva sexy e romantica
Keane Morgan non avrebbe mai risposto a nessuna delle mie telefonate o dei miei messaggi, e la cosa mi faceva incazzare da morire. Non avrei voluto viaggiare da Seattle a Los Angeles con quel ragazzo più di quanto lui non volesse viaggiare in mia compagnia, ma non avevo una maledetta voce in capitolo sull'argomento, almeno se volevo approfittare dell'ambito posto auto di suo fratello Dax alla UCLA.
Okay, è saltato fuori che Keane è obbiettivamente magnifico, e, lo ammetto, anche piuttosto divertente. Ma doveva proprio essere così dannatamente innamorato di se stesso? Insomma, cazzo, il modo spavaldo in cui fa apparire quelle fossette era semplicemente troppo orchestrato. E, onestamente, che razza di ragazzo usa l'espressione "bambolina" con la faccia seria? Ah, giusto, il tipo di ragazzo che fa lo spogliarellista.
Cavolo, è saltato fuori che il coglione arrogante è la risposta di Seattle a Magic Mike, uno spogliarellista conosciuto come "Ball Peen Hammer" il che significava che Keane Morgan non era enfaticamente e assolutamente il tipo di ragazzo per cui tu possa perdere la testa.
Assolutamente no..
Non c'è pericolo..
Beh, questo finché Keane non mi ha convinto ad innamorarmi di lui.
Cosa che ho fatto.. Pesantemente.
Nota:
Ball Peen Hammer è una commedia romantica autoconclusiva che parla di Keane Morgan (uno dei quattro fratelli Morgan, introdotti nella serie The Club) e di Maddy Milliken (la sorellina di Hannah Banana Montana Milliken). Questo libro è uno standalone della serie The Morgan Brothers, spin-off della serie THE CLUB, e può essere letto come un libro a se stante. I libri della serie The Morgan Brothers si possono leggere in qualsiasi ordine.
3. Per sempre insieme
Un contemporary romance autoconclusivo che fa parte della serie MORGAN BROTHERS della autrice best seller Lauren Rowe. La storia del pompiere Colby Morgan che ci dimostra che gli eroi hanno svariate forme..
La prima volta che ho posato gli occhi su Lydia Decker, non potevo parlare. O respirare. O formulare due pensieri coerenti insieme. E non intendo in maniera figurativa.
Non sto parlando di un ragazzo messo al tappeto dalla vista di una splendida donna – anche se, ovviamente, Lydia è splendida oltre ogni parola.
No, quando ho messo per la prima volta gli occhi su Lydia Decker— la mia fisioterapista – ero sdraiato di schiena nell'unità di terapia intensiva, completamente intontito dagli antidolorifici, con una macchina che mi faceva respirare e le ossa rotte e sbriciolate come il mio umore.
La prima volta che ho messo gli occhi su Lydia Decker, lei era un raggio di luce nel buio. Speranza per i disperati. Un balsamo per la mia anima bruciacchiata e malconcia.
Mi ha detto che le è stato assegnato il compito di aggiustarmi. Che era qui per riportarmi in vita. Mi ha detto che aiutare me era la sua vocazione.
E poi mi ha toccato. Fisicamente, emotivamente, spiritualmente. Mi ha curato.
E io mi sono innamorato.
Ma quello che non sapevo.. quello che non potevo proprio sapere.. era che Lydia Decker aveva bisogno di essere aggiustata molto più di quanto ne avessi bisogno io.
4.
Nient'altro che noi
Tutti gli uomini dovrebbero essere come Zander. È divertente, intelligente, affascinante, sincero, gentile, dolce, protettivo, leale… E il suo sex appeal è alle stelle! Quando conosce Aloha, il suo cuore inizia a palpitare per lei immediatamente. Ma lei non sa nulla dell'amore, non ne ha mai fatto esperienza nella vita vera. Essere adorata da milioni di fan e avere tutte le attenzioni costantemente addosso non l'hanno di certo preparata a lasciarsi conoscere e amare sul serio. Anzi. Ma Zander non si darà per vinto e combatterà di fronte a ogni rifiuto. Il suo cuore è forte a sufficienza per sconfiggere le insicurezze di Aloha, e mostrarle quanto potrebbe essere grande il loro amore.
A presto.
Il team Crazy