Care crazy,
Buone notizie! Dopo
King
, finalmente arriva anche
Tyrant
di
T.M. Frazier
! Il
18 febbraio
la
Newton Compton
pubblicherà
Segreto inconfessabile
, il secondo volume della
serie King
. Questo libro è particolarmente atteso visto il cliffhanger che aveva concluso il primo volume ma ormai ci siamo e potremo sapere cosa succederà a King e scopriremo di più sul passato di Doe.
Questa nuova serie dark romance formata da nove libri è molto forte, piena di contrasti e sofferenze, ma anche di sentimenti e voglia di riscatto. Saranno questi gli ingredienti della storia di King e Doe, i protagonisti di questi primi due libri della serie.
Intanto vi lasciamo cover e sinossi di Segreto inconfessabile
2. King. Segreto Incofessabile, 18 febbraio 2020
3. Lawless
4. Soulless
5. Preppy: The Life & Death of Samuel Clearwater, Part One
6. Preppy: The Life & Death of Samuel Clearwater, Part Two
7. Preppy: The Life & Death of Samuel Clearwater, Part Three
8. Up in Smoke
9. Nine, The Tale of Kevin Clearwater
Autore:
T.M. Frazier
Editore:
Newton Compton
King non è esattamente il classico tipo di uomo da cui andare a cercare protezione. È il capo di una banda criminale che coinvolge in ogni tipo di traffico illecito ed è appena uscito di galera. Per questo è sorpreso di ritrovare in casa sua, durante una festa, una perfetta sconosciuta. Doe ha perso la memoria. Non sa chi sia o cosa le sia successo. Anche Doe è solo un soprannome. Vive per le strade e rischia la vita ogni giorno, affamata e infreddolita. E così una sera entra in casa di King. A suo rischio e pericolo. Quell'uomo pericoloso, infatti, la attrae come la fiamma attrae la farfalla. I suoi modi brutali non la spaventano. E quando lui ascolta la sua storia, qualcosa cambia. Chi è davvero la sconosciuta? C'è il rischio che il suo passato possa tornare ad apparire? Affezionarsi a lei è sicuramente un rischio. Ma potrebbe già essere troppo tardi.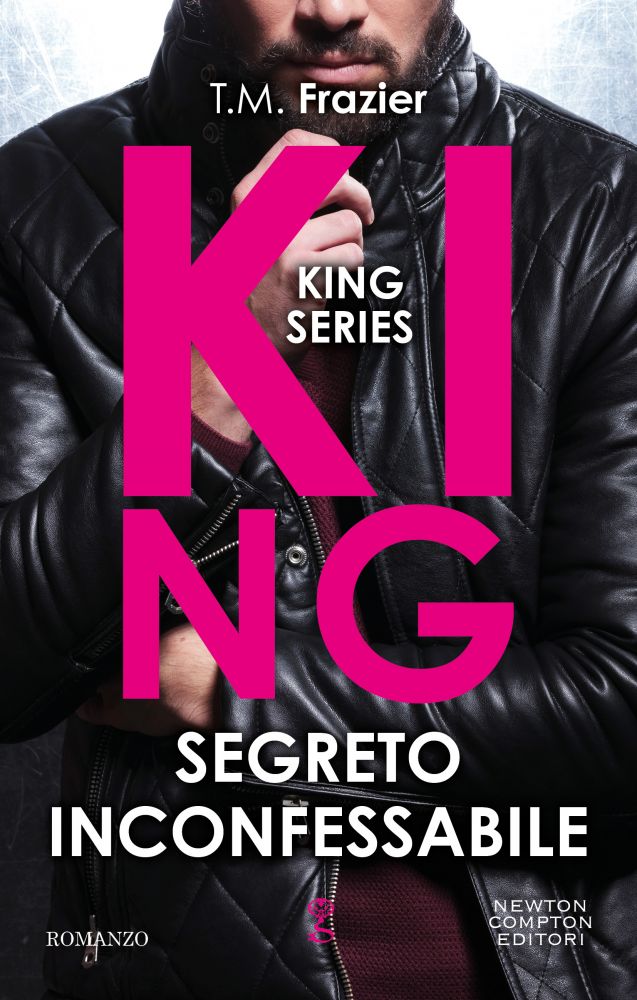 Io. Ricordo. Tutto.
Solo che adesso vorrei non farlo.
Quando la nebbia è stata risucchiata dalla mia mente come fumo dentro un'aspirapolvere, la verità che era stata fuori dalla mia portata per mesi alla fine si è rivelata.
Ma il sollievo che pensavo avrei sentito non è mai arrivato, e ho più paura adesso di quanta ne avessi la mattina che mi sono svegliata ammanettata al letto di King.
Perché la verità ha portato segreti oscuri che non avrei dovuto sapere.
Metterà a rischio le vite di quelli che amo se lascio capire che la memoria mi è tornata, o se cerco aiuto dal criminale pesantemente tatuato che possiede il mio corpo e la mia anima.
Non so se sono forte abbastanza da resistere all'attrazione magnetica verso King che diventa più forte ogni giorno.
Mi ha già salvata in più di un modo. Adesso è il mio turno di fare qualsiasi cosa sia necessaria per salvarlo.
Anche se significa sposare qualcun altro…