Care crazy,
Per una notte d'amore
di
Chelle Bliss
arriverà in Italia il
20 Settembre
grazie alla
Newton Compton
, si tratta del secondo volume, dal titolo originale
Hook Me
, della serie
Men of Inked
.
Si tratta di una sexy serie composta da cinque stand-alone, più gli ultimi due romanzi che ripropongono la storia di due delle coppie più amate. La serie racconta la storia dei maschi Gallo: sensuali uomini alfa dominanti pronti a tutto pur di conquistarvi!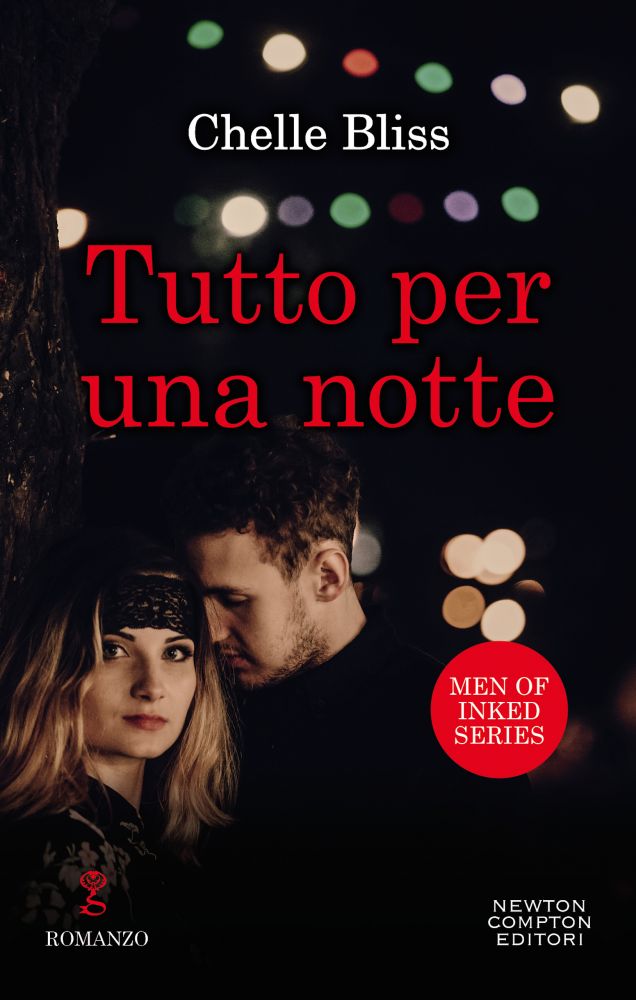 Men of Inked Series
0.5 The Gallos
1.
Tutto per una notte
, 28 Luglio 2019
1.5 Throttled
2.
Per una notte d'amore
, 20 Settembre 2019
2.5 Resisting
2.75 Rebound
3.
Non posso resisterti
, 14 Novembre 2019
4. Uncover Me, prossimamente
5. Without Me, prossimamente
6. Honor Me, prossimamente
6.5 Christmas Novella
6.75 Delusion
7. Worship Me, prossimamente
Autore:
Chelle Bliss
Editore:
Newton Compton
Genere:
Contemporary romance
Throttle Me
Suzy è una maniaca del controllo e ha pianificato la sua vita: lavorare tanto, trovare l'uomo giusto e vivere per sempre felice e contenta. Il suo piano ha una brusca frenata d'arresto quando la sua macchina si guasta e un tatuato bad boy la salva dal ciglio della strada.
L'incontro casuale porta ad una notte di passione e mette il suo mondo sottosopra. Può l'avventura di una notte diventare qualcosa di vero?
Hook Me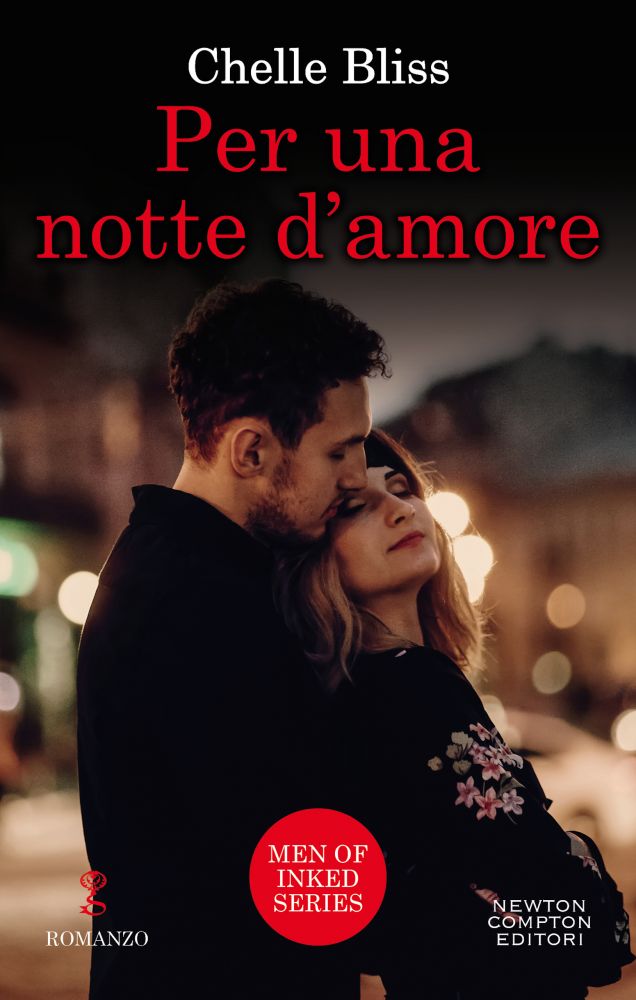 Michael Gallo ha trovato il suo obbiettivo nella vita: vuole spaccare culi. Lavora a "Inked" come perforatore di piercing, ma passa le sue mattine ad allenarsi e sognando di vincere il campionato UFC. Michael è sulla strada per raggiungere il suo obbiettivo quando un incontro casuale cambia il suo mondo per sempre. Il titolo non è più sufficiente: lui deve conquistare la donna dei suoi sogni.
La Dottoressa Mia Greco sta dedicando la sua vita a salvare vite e ad aiutare i meno fortunati. Non ha tempo di incontrare Mr. Giusto a causa dei suoi orari impegnati. Lei si seppellisce nel suo lavoro e aiutando l'umanità. Tuttavia il fato interviene e le spazza via il tappeto da sotto i piedi. Lei cerca di negare l'attrazione nei confronti di lui ma l'universo non le permette di andar via così facilmente e Michael non è uno che accetta un no come risposta.
Lui ha un segreto che potrebbe distruggerli. Ci sono forze più grandi di loro a lavoro; forze che li attirano e che continuano a far scontrare i loro mondi: non permettendo a nessuno dei due di scappare via.
Resist Me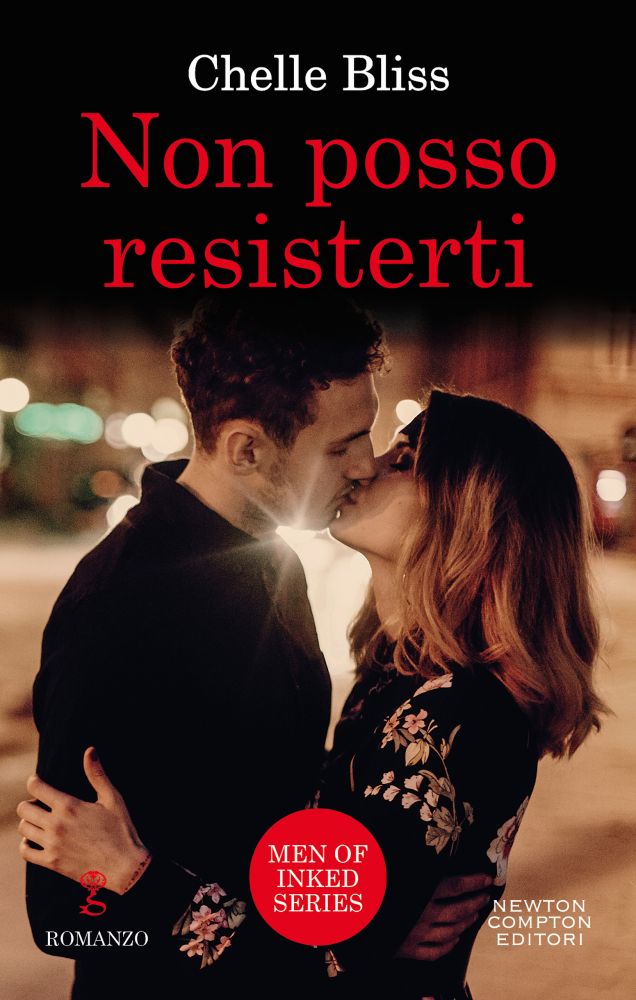 Izzy Gallo non è mai stata descritta come un membro del sesso debole. Lei è una donna che non si fa maltrattare da nessuno. Crescere con quattro fratelli più grandi iperprotettivi l'ha indurita, rendendola una forza da non sottovalutare.
Contro i desideri dei suoi due fratelli, Joe e Mike, Izzy fa un viaggio di una settimana al Bike Week a Daytona, che capovolge il suo mondo.
In un mondo che lei non capisce c'è solo un uomo che può salvarla.
James Caldo ha dedicato la sua vita a proteggere e servire in quanto membro della DEA. Lui è arrogante, prepotente, e non accetta un no come risposta: non rendendolo molto diverso dai fratelli Gallo.
Quando le loro strade si scontrano, James fa mettere in dubbio ad Izzy tutto quello in cui lei crede sull'arrendersi totalmente al sesso opposto.
James ha quello che serve per sopraffare la testarda Izzy, catturando il suo cuore per sempre?
Uncover Me
Ho perso traccia della mia vita. Finendo nella tana del coniglio ho perso me stesso e sono diventato uno di loro. Vivendo sotto copertura dentro l'MC, i giorni passavano ed io sono rimasto assorbito in una vita di eccessi e violenza.
Esserne consumato è stato facile. Adesso c'è un'oscurità che soggiace nel profondo della mia anima, che si fonde con il mio cuore e che ha alterato la mia realtà per sempre. La strada su cui sto viaggiando è lastricata da pericolo, morte e inganno.
Roxanne è cresciuta come parte del MC, una vittima per nascita. La sua vita è stata infida, collocandola su un percorso di tormento e distruzione.
Quando i nostri mondi si scontrano, i segreti sono rivelati. Cercando di salvarci dalla dannazione combatto per la redenzione e per la donna che amo.
Without Me
Avevo condotto un'esistenza egoista.
Mi piaceva chi ero. Dannazione, amavo chi ero.
Le donne mi si gettavano addosso e prendevo quello che offrivano senza rimorso. Io non promettevo loro nulla.
Affondavo i denti nella vita, tenendo stretta quella puttana (la vita) come se la mia vera esistenza dipendesse da questo.
Il tempo è passato.
Le donne sono andate e venute.
Poi in un secondo ho abbassato la guardia e rilasciato la stretta che avevo sulla vita..
Qual'è stato il mio premio per tanta disattenzione?
Un amore così spettacolare e straziante che mi ha gettato in un loop. Quando ero troppo preso per poter scappare, le mie più grandi paure sono diventate realtà.
Questa è la mia storia.
La mia caduta.
La mia salvezza.
Honor me
Io avevo tutto quello che avevo sempre voluto: una moglie, un figlio e altri due in arrivo. Stavo vivendo il sogno americano. Dopo che i bambini sono nati abbiamo attraversato un duro periodo. Ho fatto di tutto per provare il mio amore, per mostrare a Suzy che niente fosse più importante di lei. Dopo un po' di lavoro e molto tempo, abbiamo trovato di nuovo il nostro ritmo. Proprio quando la vita aveva raggiunto un nuovo equilibrio, un nemico familiare è tornato ad inseguirci. Non era il mio passato a perseguitarci, ma quello di mio fratello. Quando il pericolo si avvicinerà troppo farò di tutto per proteggere la mia famiglia. Non c'è nulla di più importante delle persone che amo ed io proteggerò quello che è mio, anche a costo della mia vita.
Worship Me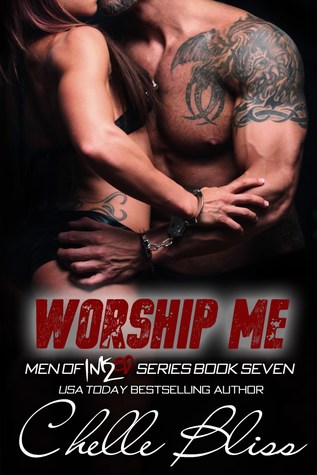 James Caldo deve controllare tutto nella sua vita, anche sua moglie: Izzy Gallo. Ma lei è testarda e tende a mettere alla prova i limiti del marito tanto quanto lui spinge i suoi.
Quando un caso all'ALFA Investigazioni Private prende una svolta oscura, James è costretto a coinvolgere Izzy in un'operazione sotto copertura, e l'incarico metterà alla prova i suoi limiti sessuali e il fondamento stesso della loro relazione.
Izzy riuscirà a subire in silenzio abbastanza a lungo da tenerli al sicuro? O la sua riluttanza a sottomettersi completamente attirerà l'occhio dell'uomo che stanno cercando?
Insomma, i fratelli Gallo sembrano sfidarsi a colpi di testosterone e noi di certo non vediamo l'ora di conoscerli.
A presto,
Il Team