Ciao, Crazy.
Oggi torniamo a parlarvi di amori inaspettati, serie della ben nota
Lauren Layne
che con
Una strada inaspettata
ci accompagna a conoscere Lucy e Reece e il loro viaggio on the road attraverso gli States. Si odiano, hanno un passato in comune ricco di malintesi e parole non dette, ma soprattutto sono ancora attratti l'uno dall'altra nonostante facciano di tutto per tenersi a distanza di sicurezza. Ma quanto può essere la distanza chiusi dentro l'abitacolo di una vecchia auto, che per giunta fa di nomignolo "Horny" (arrapata)? Ne vedrete delle belle. Continuate a leggere.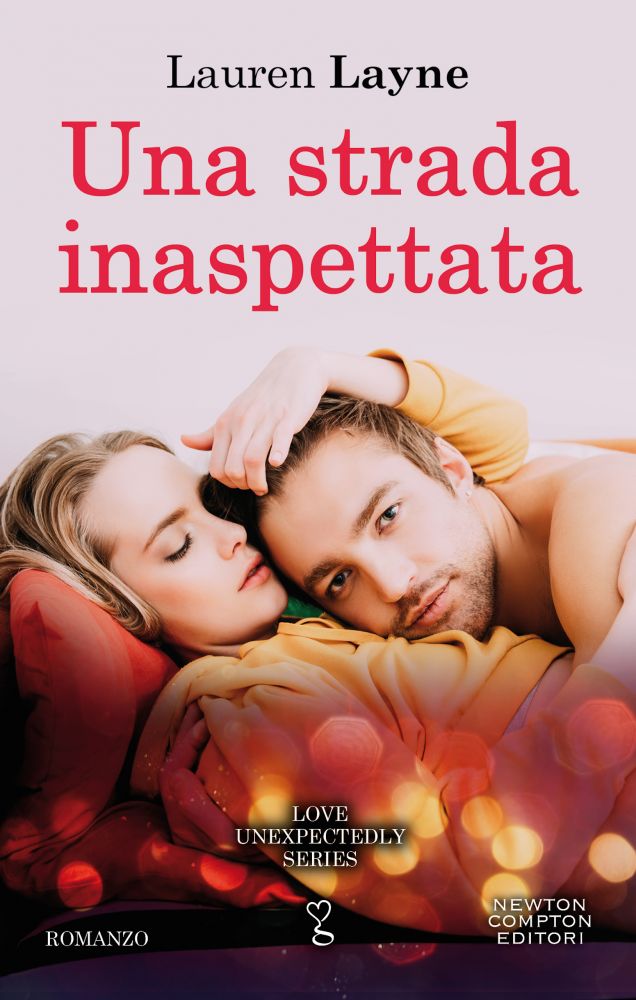 Love Unexpectedly Series
1. Una passione inaspettata, 31 gennaio 2019
2. Una fuga inaspettata, 26 Luglio 2019
3.
Una strada inaspettata
, 26 Ottobre 2019
4. Walk of Shame
5. An Ex for Christmas
Autore:
Lauren Layne
Editore:
Newton Compton
Genere:
Contemporary romance
Categoria:
Seconde possibilità, on the road
Narrazione:
Prima persona, doppio pov
Finale:
Autoconclusivo
Quando Lucy Hawkins riceve un'offerta di lavoro a San Francisco, non vede l'ora di spiegare le ali e lasciare finalmente la piccola città della Virginia in cui è nata. La sua famiglia la sostiene meglio che può, consegnandole le chiavi di una station wagon che ha visto giorni migliori. L'unico problema è che per dividere le spese Lucy è costretta a partire con un compagno di viaggio di cui farebbe volentieri a meno: il migliore amico di suo fratello, il ragazzo che le ha spezzato il cuore.
Reece Sullivan è tutt'altro che entusiasta all'idea di trascorrere due settimane chiuso in un vecchio catorcio insieme all'unica ragazza che è stata in grado di vedere chi sia veramente. Eppure ha disperatamente bisogno di cambiare aria e questa è l'occasione perfetta per lasciarsi il passato alle spalle.
Tra litigi, stanze di motel e centinaia di chilometri di asfalto, Lucy e Reece dovranno trovare il modo di collaborare.
E il mio cuore? Merda. Il mio cuore è avvolto dal filo spinato da circa sei anni ma non c'è la minima possibilità che la persona che si insinuerà al di sotto dei miei muri protettivi sia la stessa che me li ha fatti erigere
.
Chi come me ama i romanzi on the road? Quelli che narrano di un lungo viaggio in auto con varie tappe in giro per il paese. Niente di preimpostato, ti fermi quando ne hai voglia, puoi decidere di cambiare tragitto in qualsiasi momento e vivere un'avventura all'insegna della buona musica e magari con un compagno di viaggio con cui condividere questa magnifica esperienza. Fosse per me viaggerei solo in questo modo.
Ma Lucy e Reece sono tutt'altro che entusiasti all'idea di viaggiare insieme dalla Virginia fino alla mecca dei vini americana, Napa Valley, California. Sono stati "incastrati" dai genitori di lei, che entrambi credevano all'oscuro di tutto ma che invece la sapevano lunga. Reece e Lucy sono cresciuti insieme, hanno un passato, la loro storia, anche se breve, è stata intensa, ricca di sentimenti inespressi e di rancore che ancora si portano dietro. Entrambi hanno la loro parte di ragione, ma riusciranno ad attraversare il paese senza uccidersi? Riusciranno a trattenersi senza saltarsi addosso?
E, mentre guardo il suo profilo felice, capisco che la cosa che mi fa davvero paura ce l'ho proprio davanti agli occhi: il ragazzo che una volta mi ha spezzato il cuore e che ho il terrore che presto possa farlo di nuovo.
Come anche i primi due, questo libro si conferma carino e senza pretese. Sapete quando siete reduci da un libro emotivamente devastante e avete bisogno di una lettura leggera che vi permetta di tirare un po' il fiato? Ecco, questo libro è perfetto allo scopo. Il doppio pov (senza il quale non posso più vivere) vi aiuta a comprendere la psicologia contorta di entrambi, un lui che ha paura dell'abbandono (anche se non lo ammetterebbe mai) e una lei che lo ama nonostante abbia la convinzione che lui, spezzatole il cuore una volta, possa benissimo rifarlo. E voi come reagireste in una situazione del genere?
Leggete e poi ditemi cosa ne pensate. Per quanto mi riguarda, questo libro ha tutti i requisiti per allietare i vostri pomeriggi e farvi sorridere. Con me c'è riuscito in pieno.
A presto,
Sissy