Buonasera ragazze,
Tutto ciò di cui ho bisogno
di
K.A. Linde,
il quarto volume della
Amore in prima pagina series
arriverà in Italia il
6 Ottobre.
Dopo
Non dirlo a nessuno,
Il mio ricordo più bello
e
Una notte senza te,
che ci hanno raccontato la storia di Brady e Liz, è la volta di conoscere la storia di Clay e Andrea.
Sarà sempre la Newton Compton, che ha firmato il debutto italiano di questa autrice con
Avoiding Commitment
(
qui
la nostra presentazione). Ma adesso andiamo a scoprire di più su questa serie...
Vi ricordate quando vi parlai di un pacco di Amazon contente tre cartacei in lingua orginale? Qual pacco era piuttosto fortunato… c'era dentro infatti the Game di Emma Hart che verrà tradotto in italiano col titolo
Scommettiamo che ti faccio innamorare
e indovinate un po'? C'era dentro anche Off the record, che mi aveva attirato con la sua cover sexy e accattivante e oggi arriva la notizia che anche questo titolo arriverà in italiano! quando si dice un pacco fortunato… adesso manca solo un titolo all'appello ma non vi dico qual' è.Lasciando da parte il pacco, la serie Record ci porta nel sin ora inedito mondo della politica americana, infatti il protagonista maschile Brady (uno dei migliori costruiti dall'autrice a quanto dicono) è un affascinante senatore degli Stati Uniti che intreccerà una problematica relazione con la reporter Liz. Si tratta quindi di un contemporary romance molto acuto ma soprattutto dal sapore del proibito… del resto la storia di Liz e Brady dovrà rimanere segreta a tutti i costi, in gioco ci sono le carriere di entrambi. Si tratta di un libro dal ritmo serrato, incentrato sul conflitto, che sarà difficile mettere giù una volta iniziato.
1. Non dirlo a nessuno, 13 marzo 2017
2. Il mio ricordo più bello, 19 aprile 2017
3. Una notte senza te, 19 maggio 2017
4. Tutto ciò di cui ho bisogno, 6 Ottobre 2017
5. Non ho scelto di amarti, 29 novembre 2019
Autore:
K.A. Linde
Editore:
Newton Compton
Genere:
Contemporary romance
Off the record
Liz Dougherty non ha idea che una singola domanda sta per cambiarle la vita.
Il suo primo grande incarico per il giornale del suo college del North Carolina è quello di andare alla conferenza improvvisata del senatore dello stato. Brady Maxwell ha tutto quello che serve per diventare un politico: un pedigree da vincente, un aspetto dannatamente affascinante e un corpo fatto per indossare abiti su misura, ma la sua politica irrita Liz. Quando la domanda difficile che Liz pone, coglie impreparato il futuro senatore il fatto colpisce Hayden Lane, l'editore di Liz, che sente che lei è destinata ad una promettente carriera di reporter.
Ma Liz è anche destinata ad una storia segreta con Brady che potrebbe distruggere le ambizioni di entrambi. Anche se lui è single, i potenziali elettori potrebbero non tollerare il suo essere intimo con una reporter. E Liz non è sicura che sgattaiolare qui e li sia abbastanza per lei, soprattutto quando le cose tra lei e Hayden potrebbero essere meno platoniche di quanto avesse pensato.
Sottile, sexy e intelligente , Off the Record vi farà avventurare in una campagna elettorale ad alto rischio e in una relazione ancora più rischiosa per rispondere ad una grande domanda: quando la politica e l'amore coincidono, ci potrà essere un vincitore?
On the record
Per la reporter Liz Dougherty il giorno delle elezioni, un giorno dedicato al futuro e agli addii al passato, sembra il momento migliore per iniziare una nuova storia. Ma i sentimenti per la sua vecchia fiamma non si sono ancora spenti. meglio raccogliere i cocci e andare avanti o ricominciare da dove ci si era fermati?
For the record
Il membro del congresso Brady Maxwell è candidato per essere rieletto, e la giornalista Liz Dougherty sta per laurearsi e iniziare una promettente carriera. Il futuro della ambiziosa coppia sembra più luminoso che mai. Entrambi hanno una grande passione per il loro lavoro... e l'uno per l'altra. Ma quando Brady tiene una conferenza stampa per presentare ufficialmente Liz al mondo come la sua ragazza, i giornalisti, assetati di scandali, iniziano a prenderla di mira. Ora ogni sua mossa viene scrutata sotto maliziosi riflettori, e le sembra che la sua vita stia cadendo a pezzi.
Sulla strada per la rielezione, l'appassionato legame tra i due viene messo alla prova giorno dopo giorno. Minacciati dal sensazionalismo spudorato dei media e dalle calunnie di ex gelosi, Brady e Liz ora devono imparare a fidarsi l'uno dell'altra malgrado ciò che leggono sui giornali.
Liz e Brady fanno i fuochi d'artificio durante la campagna elettorale, ma il loro amore riuscirà anche stavolta a trascendere la politica?
Struck from the Record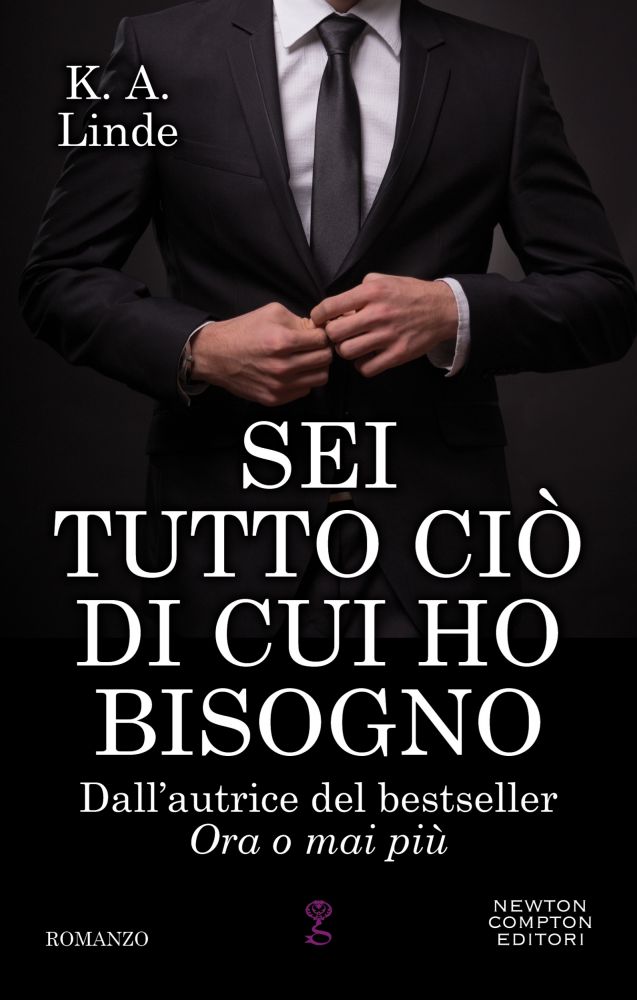 Clay Maxwell è un donnaiolo attraente, intelligente, brillante, sempre alla ricerca di nuove conquiste. Ha condiviso il letto con molte donne, ma solo una è sempre stata la costante: Andrea. Le loro regole sono semplici. Quando sono insieme, esistono solo loro due. Quando sono separati, non ci sono regole. E funziona. Da dieci anni.
Ma uno di loro sta cambiando le carte in tavola...
Clay dovrà decidere se vale la pena di perdere l'unica donna che è sempre stata presente pur di non abbandonare la sua vita dissoluta.


Broken Record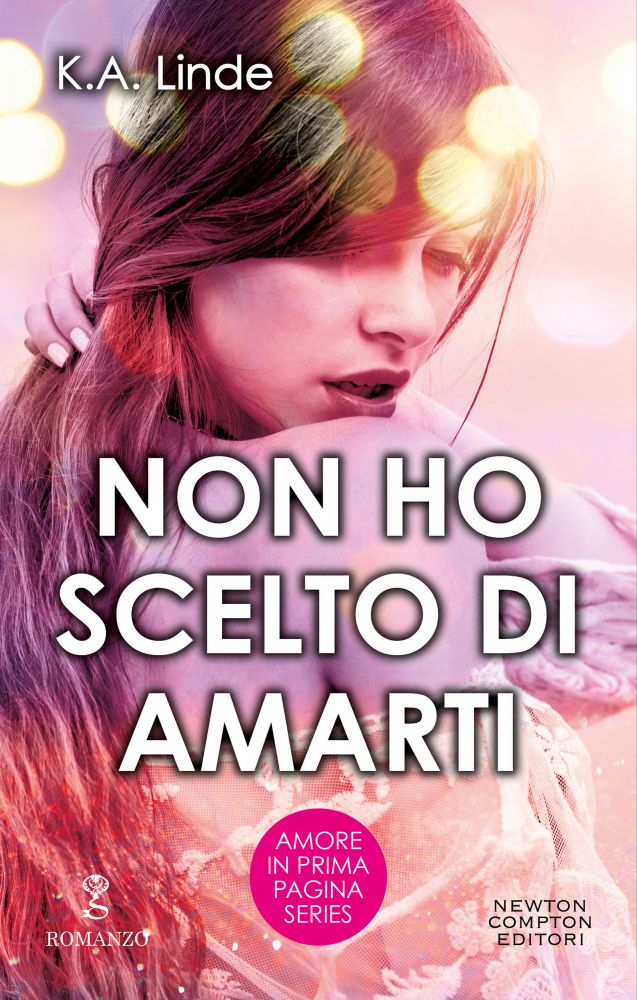 La vita di Savannah Maxwell è perfetta. Ha ottenuto il lavoro dei suoi sogni e così, fresca di laurea, si sta trasferendo a Washington piena di aspettative. Insieme a lei c'è Easton, il ragazzo con cui è fidanzata da anni. Tutto sta andando per il verso giusto e Savannah comincia a intravedere all'orizzonte il futuro che aveva sempre sognato. Ma non aveva considerato Lucas Atwood. Il suo amico d'infanzia, nonché primo amore, ha deciso di rifarsi vivo, con un tempismo invidiabile, per offrirle l'occasione della vita. Adesso Savannah deve decidere se tenere al sicuro la sua carriera professionale e i suoi sentimenti o dare un'occasione al ragazzo che le ha spezzato il cuore.
Dopo
Off the Record
anche il secondo volume
On the Record
e il terzo volume
For the record
sono dedicati alla storia di Liz e Brady. La serie si conclude con un quattro e quinto volume che però vedranno protagonisti differenti, rispettivamente Clay e Savannah Maxwell.
Team crazy