Ciao Crazy,
Dall'odio all'amore
di
A. M. Hargrove
è il libro di cui vi parlo oggi. Si tratta del primo romanzo di una nuova serie di stand alone dell'autrice dell'acclamato
For the love of English
e di
Cruel and beatuful
(scritto a quattro mani con Terry E. Laine) che ci racconta le storie dei tre fratelli West. Si comincia con Greydon West, stimato cardiologo e padre di due adorabili bambini; un giorno sulla sua famiglia si abbatte un vero e proprio tornado che ribalta tutte le loro vite. Viene a scoprire che la moglie lo tradisce da anni e nello stesso giorno la stessa perde la vita, insieme all'amante, in un incidene aereo. Grey ne esce devastato, e non è in grado da solo di prendersi cura dei due figli. Gli viene in soccorso la madre assumendo per lui la figlia della sua migliore amica come baby sitter. Si chiama Marin McLain, faceva la giornalista e aveva un fidanzato, ma anche lei in un solo giorno ha perso lavoro e amore, e ora i suoi genitori stanno cercando di farla uscire dal nido di autocommiserazione in cui si è rintanata, aiutati dalla madre di Grey. Marin è arguta e spigliata e molto brava con i due piccoli, ma non si lascia mettere i piedi in testa dal dispotico dottore amareggiato e scontroso con tutti. Quanto ci metteranno a passare dall'odio all'amore? Venite a scoprirlo con me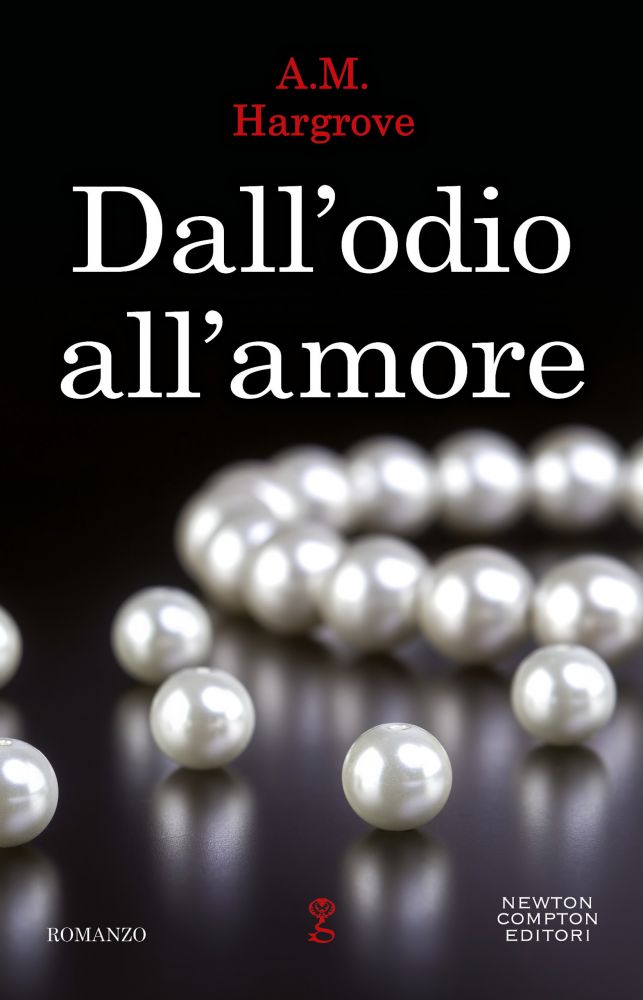 West Brothers Series
1. Dall'odio all'amore (From ashes to flame), 29 maggio 2019
2. From ice to flame
3. From smoke to flame
Autore:
A. M. Hargrove
Editore:
Newton Compton
Genere:
contemporary romance
Categoria:
odio\amore
Narrazione:
prima persona pov alternati
Finale:
conclusivo
Greydon West è uno stimato cardiologo e un amorevole padre di famiglia. La moglie Susannah viaggia spesso per lavoro, e ora sta per ripartire solo quattro mesi dopo aver partorito il loro figlio più piccolo Aaron. Ma quel giorno la vita della famiglia West sta per cambiare irreparabilmente. Grey viene a sapere che Susannah ha una relazione extraconiugale con un suo collega da anni e mentre inizia a fare piani per dare il via alle pratiche di divorzio lo raggiunge la notizia che la moglie è morta in un incidente aereo. Devastato dalle due notizie, amareggiato per non essere riuscito ad avere una spiegazione o un chiarimento con la moglie, Grey si butta sul lavoro trascurando i bambini. Sua madre così decide di prendere in mano la situazione e, su suggerimento della sua migliore amica, assume come bambinaia sua figlia Marin McLain. Marin è una giornalista, o almeno ha studiato per esserlo, ma in un giorno anche a lei è crollato tutto il mondo addosso: si è licenziata dal giornale in cui lavorava perché il direttore prima voleva obbligarla a scrivere falsità per fare uno scoop e poi le fa avances sessuali, come se non bastasse, tornata a casa prima, ha sorpreso il suo fidanzato mentre la stava tradendo con la sua migliore amica. Dopo il grave colpo subito si è rinchiusa in se stessa e ha deciso di stravolgere il suo aspetto e la sua vita. I genitori per aiutarla la costringono ad accettare il lavoro di baby sitter in casa West e Marin accetta di malavoglia, inoltre il suo datore di lavoro è davvero uno stronzo mondiale, sempre scontroso, burbero e decisamente poco attento ai figli Kingsley e Aaron, due adorabili cuccioli. Marin non sopporta Grey, odia il suo atteggiamento distante, le dispiace vedere che non si occupa abbastanza dei figli e non ha intenzione di tenersi quello che pensa per se, mentre Grey rimane sorpreso della mancanza di timore reverenziale della giovane donna e inizia lentamente a trovarla decisamente attraente nonostante l'aspetto stravagante. Marin invece sembra inizialmente non considerare troppo l'avvenenza del cardiologo a causa della grande differenza di età tra i due, ma è impossibile non sentirsi attratta da un uomo così sensuale. Passare in un attimo dalle ceneri alle fiamme, dall'odio all'amore sarà la cosa più naturale che abbiano mai fatto.
Non avere mai paura. Ho il tuo cuore nelle mie mani e quando si tratta di cuori, sono il migliore.
Mie care Crazy, mi aspettavo tanto da questo libro, le premesse c'erano tutte: una trama interessante, due personaggi promettenti, un'autrice sufficientemente celebre nel nostro paese, conosciuta per aver scritto bei libri. Fino alla metà del libro devo dire che la storia di Grey e Marin non mi dispiaceva, niente di clamoroso, però abbastanza godibile. Lui stimato professionista dalla vita apparentemente perfetta al quale in un giorno crolla tutto il mondo addosso. Si vede così costretto a porsi tante domande, a cercare di capire il perché di quello che è successo, sconfitto dal tradimento e incapace di reagire al dolore, si allontana sempre di più dai suoi figli e non sa come reagire. Lei che subisce quasi lo stesso colpo tremendo: costretta a lasciare il lavoro dei suoi sogni a causa di un uomo meschino e viscido e poi tradita da due persone delle quali si fidava, reagisce ribellandosi, si chiude in se stessa e trasforma il suo aspetto esteriore come se fosse un gigantesco vaffanculo al mondo. Costretti a convivere per il bene di due bambini innocenti la relazione amorosa è ovviamente il punto di arrivo scontato di questa vicenda, ma penso che ci sia modo e modo di raccontare come potrebbe continuare la loro storia.
Non rinunciare a noi due. Perché se ho imparato una cosa, nella vita, è che se ti accorgi che esiste una cosa che vuoi, non devi arrenderti. E io non rinuncerò mai a te Marin.
Da metà romanzo in avanti quello che potenzialmente era un libro discreto si trasforma repentinamente in un guazzabuglio mediocre talmente forzato da risultare inverosimile. Da un giorno all'altro, e senza un apparente motivo logico, il gelido dottore quarantenne serio e serioso, rigido come se avesse ingoiato una scopa, si trasforma in un pornodivo arrapato dal frasario degno di un portuale genovese (e mi perdoneranno i camalli per la similitudine ma sono lo stereotipo del maschio sboccato e volgare..), mentre la giovane bambinaia coraggiosa e leale, che lo ha sempre considerato troppo vecchio per lei, in sua presenza non riesce più a tenere chiuse le gambe e le sue mutandine potrebbero essere usate per l'idrocultura. Vi sembra assurdo? Non vi racconto altro perché se nonostante tutto volete leggerlo non vi voglio rovinare la sorpresa ma sappiate che la trama diventa la fiera delle assurdità e il finale è davvero deludente, seppur lieto.
Sei la donna della mia vita, quella che ha trasformato la mia vita dalla cenere alle fiamme. Ero un rottame d'uomo quando ti ho incontrata e tu mi hai riacceso il fuoco nel cuore.
Non ho capito cosa sia successo all'autrice, perché abbia fatto le scelte narrative che ha fatto, come mai abbia rovinato così brutalmente un libro che aveva del potenziale, cosa l'abbia spinta a maltrattare i suoi protagonisti, lui in particolare, in un modo così cattivo. Sembra quasi che la seconda metà del romanzo sia scritta da un'altra persona, tanto si trasforma persino lo stile narrativo. Ed è un peccato perché la prima parte era stata piacevole, ma la seconda mi ha deluso moltissimo, e il mio voto non può non esserne influenzato. Se vorrete comunque leggerlo, fatemi sapere se la pensate come me e se avete avuto le stesse sensazioni. Io forse, a forza di leggere ottimi prodotti, mi sono creata uno standard molto alto, e questo romanzo ne è comunque, e aggiungo purtroppo, decisamente al di sotto.
A presto.
Zia D.