Crazy,
il
31 Marzo
uscirà
Tutto per averti
di
Sophie Jordan
. Si tratta del terzo libro della serie new adult,
The Ivy Chronicles Series
. A portarlo in Italia sarà la casa editrice
Newton Compton
questo nuovo romanzo avrà per protagonisti Georgia e Logan. Ma venite a scoprire di che si stratta..
La serie è composta da tre libri autoconclusivi più una novella: in questo primo libro i protagonisti saranno Pepper e Reece. Lei, vergine, da sempre innamorata del fratello della sua migliore amica, lui un barista sexy che proverà a insegnarle due o tre cosette per aiutarlo a conquistare Hunter. Sembrerebbe una trama già letta ma le recensioni fanno capire che sarà un libro intenso, emozionate e carico di sentimenti. Senza contare Reece, bad boy tatuato con un passato colmo di sofferenze, noi lo amiamo già e non ve
diamo l'ora di conoscerlo.
The Ivy Chronicle series
1. L'inizio del gioco, 5 luglio 2016
1.5 Crash
2. Con te e nessun altro, 27 Agosto 2018
3. Tutto per averti, 31 Marzo 2020
Casa Editrice:
Newton Compton
Fin da quando riesce a ricordare, Pepper è innamorata del fratello della sua migliore amica. Hunter è l'uomo perfetto, la chiave per ottenere tutto ciò che lei ha sempre desiderato: sicurezza, stabilità, una famiglia. Ma se vuole realizzare i suoi sogni, Pepper deve fare in modo che Hunter si accorga di lei, che smetta di vederla solo come "l'amica di sua sorella" e che inizi a considerarla una vera donna. Certo lei non può contare su una grande esperienza in fatto di uomini, ma ha intenzione di rimediare passando da principiante a esperta del sesso con l'aiuto di qualcuno che sa il fatto suo. E le sue compagne di università sembrano avere il candidato ideale. Solo che il barman Reece non è affatto come Pepper se l'aspettava. È fantastico, d'accordo, ma è anche pericoloso, profondo, con un passato tormentato. Presto le "lezioni di seduzione" iniziano a sconvolgere le vite di entrambi, perché nessuno sa cosa può succedere quando si superano i preliminari e si fa sul serio…
CON TE E NESSUN ALTRO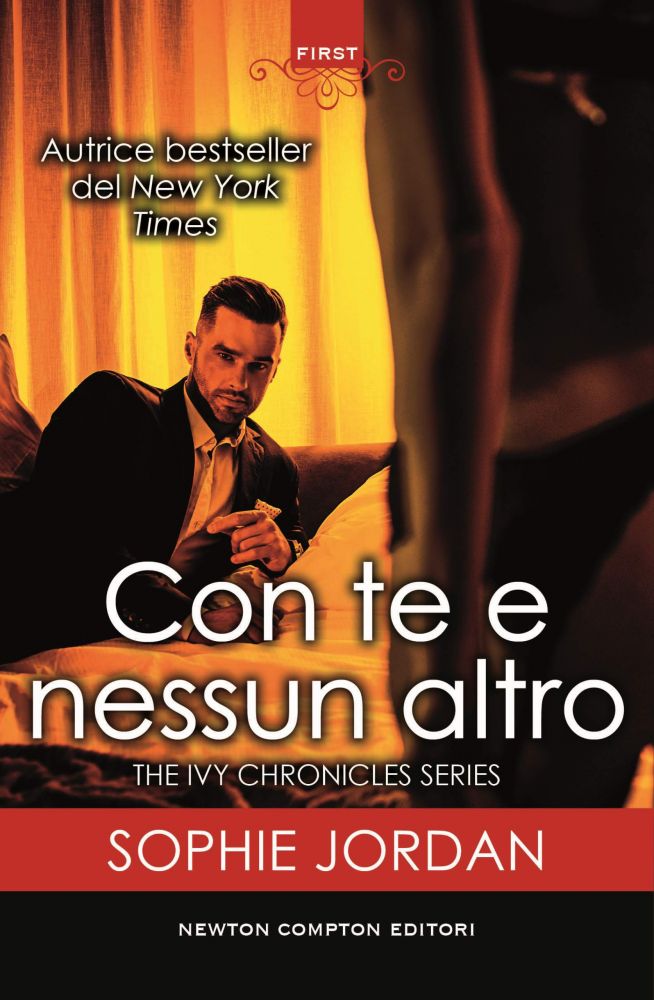 Ragazza festaiola, allegra e spensierata, Emerson non ha mai avuto problemi nel trovare un ragazzo
disponibile. Ha sempre scelto le sue avventure di una notte con attenzione e non ha mai infranto le sue tre regole cardine:
Non lasciare mai che vedano la vera te.
Non innamorarsi mai.
Lasciarli sempre a desiderare di più
Poi arriva Shaw. Un ragazzo sexy dei quartieri poveri, è immune alle sue battutine provocanti e ai suoi sorrisi invitanti.
Dopo averla salvata da una disastrosa notte in un bar per motociclisti, non prova nemmeno a portarsela a letto - invece la chiama provocatrice e la rimanda a casa. Incapace di resistere a una sfida, o dimenticare il cattivo ragazzo sexy e motociclista dagli occhi scuri, giura che riuscirà a metterlo in ginocchio.
Ma invece di far implorare Shaw, si ritrova a desiderarlo ardentemente.
Per la prima volta nella sua vita, si ritrova a gettare all'aria il suo regolamento.
Improvvisamente, è lei quella senza fiato per un ragazzo che non può controllare. Un ragazzo che non si accontenterà di niente di meno della vera Emerson, che la obbliga a fare cose che non aveva mai immaginato, incluso affrontare un passato che lei aveva pensato fosse sepolto.
Un ragazzo che potrebbe farle desiderare di più...
TUTTO PER AVERTI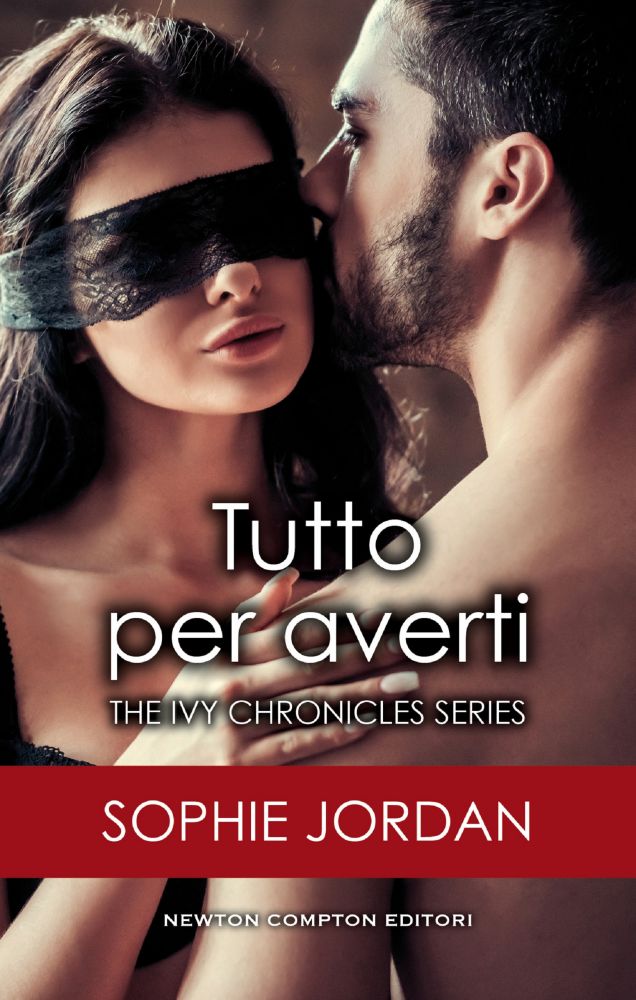 Mesi dopo che il suo fidanzato l'ha scaricata, Georgia può ancora sentire gli insulti che le ha scagliato
contro. Noiosa. Prevedibile. Monotona. Stanca di stare male, è pronta a cambiare la sua immagine, e fare qualcosa di eccitante. Quale modo migliore per provare al suo ex che si sbaglia di una calda notte di avventure sessuali nel perverso club segreto del campus?
Nell'ombroso anfratto del club della perversione, si imbatte inaspettatamente in Logan Mulvaney, il fratellino della sua amica. Un giocatore straordinario troppo sexy per il suo bene, forse potrà essere più giovane, ma il ragazzo è avanti anni luce quando si tratta di esperienza sessuale.
Adesso lui le sta dicendo di andare a casa - le "brave ragazze" non dovrebbero stare qui!
Georgia è stufa che gli altri la definiscano. Insegnerà a Logan una lezione che non dimenticherà - un solo bacio incredibile e che manda fuori di testa... che porta a un altro... e un altro... e... Rendendosi conto che è sulla buona strada per perdere la testa, Georgia scappa.
Solo che Logan non la lascerà andare. Ovunque lei vada lui è lì, facendole desiderare ogni centimetro di lui. Facendole dimenticare chi è lei. Chi è lui. E quanto siano sbagliati l'una per l'altro.
Alla prossima, Il team