Care Crazy,
Con il romanzo Professor Feelgood, secondo libro della serie Masters of love, il 16 Marzo torna in Italia Leisa Rayven, l'autrice di Bad Romeo e Broken Juliet. Si tratta di un duetto di stand alone, del quale abbiamo notizia certa dell'acquisto da parte di Newton Compton almeno del primo, di genere contemporary romance dalle atmosfere leggere e da commedia romantica. Vi lasciamo con la scheda e le trame tradotte dal team.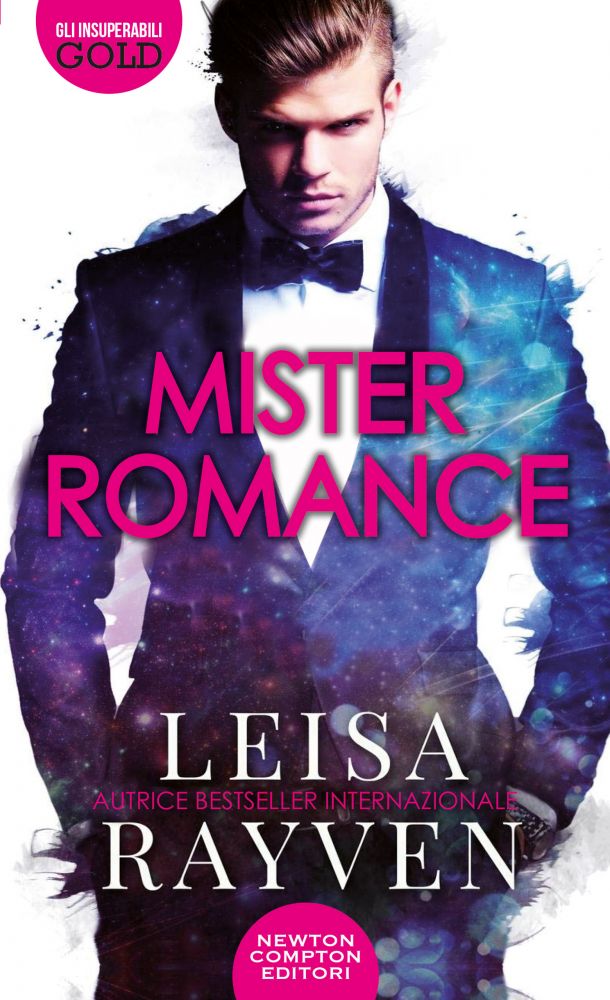 Serie Masters of love
1.
Mister Romance
, 25 Maggio 2019
2.
Professor Feelgood
, 16 Marzo 2020
Autore:
Leisa Rayven
Editore:
Newton Compton
Genere:
rom com
#1 Mister Romance
Max Riley è l'uomo dei tuoi sogni. O almeno lo sarebbe, ma ha un prezzo.
Nei panni del suo alter ego Mister Romance, Max è un escort bello da svenire che realizza le fantasie romantiche di ogni donna. Niente sesso, solo appuntamenti talmente perfetti che fanno perdere i sensi, e la crema delle socialite di New York non ne hanno mai abbastanza. Sia che vogliano un miliardario dominatore, un ragazzaccio dal cuore d'oro, un secchione arrapante, un motociclista sexy o un migliore amico che le ama da lontano, Max può farlo avvenire, ma è estremamente attento a mantenere la sua vera identità segreta.
La giornalista investigativa Eden Tate, avendo avuto notizia della leggenda metropolitana di Mister Romance da una cliente innamorata, è determinata a pubblicare un articolo esplosivo su Max e la sua abilità a truffare le donne sole dell'alta società fino a ridurle sul lastrico.
Nel tentativo disperato di proteggere la sua anonimità e quella delle sue clienti, Max sfida Eden a dargli tre appuntamenti. Se dopo lei non si innamora di lui, allora potrà pubblicare la sua storia con la benedizione dell'affascinante escort. Se soccombe al suo fascino, la storia muore e lei non potrà pubblicare nulla.
La cinica Eden non ha dubbi di riuscire a resistere ai suoi personaggi falsamente romantici, ma quando il vero Max ammette che si sta innamorando di lei, dovrà decidere se il bugiardo professionale sta dicendo la verità, o se l'uomo appassionato con il misterioso passato è semplicemente l'ennesimo personaggio creato per truffarla e convincerla a non pubblicare il suo articolo.
Non perdete l'eccitante nuovissimo stand alone dell'aurtice ai primi posti delle classifiche internazionali, dei best seller Bad Romeo, Broken Juliet, e Wicked Heart.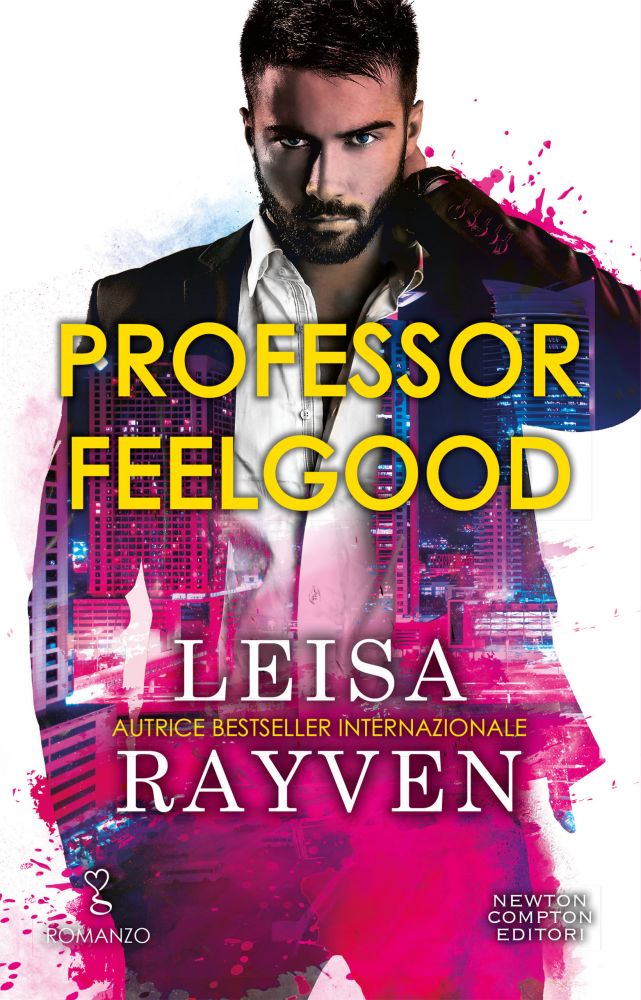 #2 Professor Feelgood
Cosa deve fare una ragazza quando un uomo che ha innumerevoli sfumature di "sbagliato" sembra così tanto "giusto"?
L'ambiziosa editor letteraria Asha Tate è un'inguaribile romantica. Nonostante il suo curriculum mediocre con gli uomini crede nell'amore tutto sospiri e mancamenti che solo la tua anima gemella può farti sentire. Certo, il sesso è okay, ma lei non è qualcuno che si sia mai fatta trasportare dai suoi istinti animali.
Fino ad ora.

Quando Asha si imbatte nell'incredibilmente sensuale profilo Instagram di qualcuno che si fa chiamare Professor Feelgood, si fa prendere dalla lussuria per la prima volta. Non solo si ritrova ad ansimare per il corpo perfettamente scolpito del professore, ma le sue poesie così piene di angoscia per la perdita della donna che amava parlano direttamente alla sua anima. 

Alla disperata ricerca di un buon libro da pubblicare che possa essere un best seller per la sua disastrata casa editrice, Asha comprende il potenziale del Professore e sa che potrebbe vendere milioni di copie a tutti i suoi fedeli follower, cosa che sarebbe molto apprezzata dai suoi capi. Peccato che, a inchiostro appena asciugato sul contratto per i diritti di un libro lei si sia resa conto di quale terribile errore abbia fatto. Di certo il professore è incredibilmente talentuoso e più sexy di quanto qualsiasi uomo abbia il diritto di essere, ma l'uomo dietro al personaggio non è affatto quello che lei si era immaginata. Nella vita reale, lui è intenso, arrogante ed esasperante, e la sua inquietante abilità ad accarezzarla contropelo trasforma il suo progetto da sogno in un incubo totale.
Sapere che il professore rappresenta ogni cosa che lei non vuole in un uomo aiuta Asha a ignorare i suoi occasionali impulsi a montarlo, ma impara velocemente che la chimica esplosiva e involontaria può portare a fare cose stupide persino le persone più intelligenti.