Ciao Crazy.
oggi vi parlo di
La notte più lunga
di
Leylah Attar.
Si tratta del titolo italiano di
Mists of the Serengeti,
in uscita in digitale oggi
8 agosto
grazie a
Newton Compton
. Così come per il precedente titolo,
Senza nessun segreto
(
qui recensione
), uno dei libri più belli del 2017, anche in questo caso siamo di fronte a un libro assolutamente autoconclusivo e a una storia che lascerà il segno. Par le vacanze la Attar ha prenotato per voi un safari alle falde del Kilimangiaro!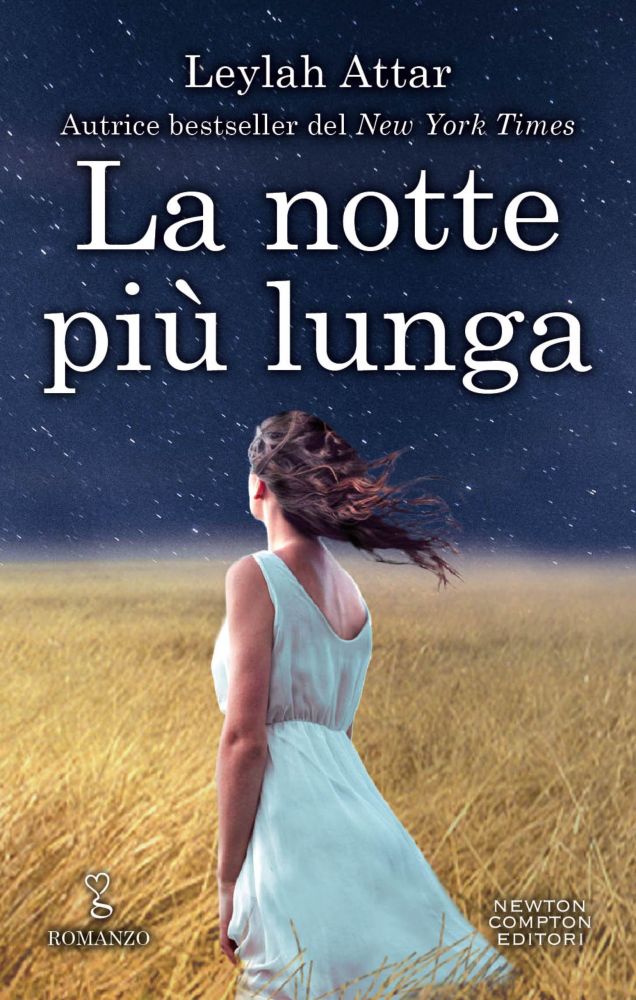 Titolo:
La notte più lunga
Serie:
non fa parte di una serie
Genere:
contemporary romance
Una volta, in Africa, ho baciato un re…
«E così, in un vecchio fienile rosso ai piedi del monte Kilimanjaro, ho scoperto la magia inafferrabile che avevo intravisto solo tra le pagine di grandi storie d'amore. Fluttuava intorno a me come una farfalla appena nata e si stabilì in un angolo del mio cuore. Ho trattenuto il fiato, ho avuto paura di respirare per paura che scivolasse fuori e la perdessi per sempre.»
Quando una bomba esplode in un centro commerciale dell'Africa orientale, le tragiche conseguenze delle scosse di assestamento provocano l'incontro di due estranei in un percorso per il quale nessuno dei due sa di essere destinato. Jack Warden, un coltivatore di caffè divorziato in Tanzania, perde la sua unica figlia. A un oceano di distanza, nella campagna inglese, Rodel Emerson riceve una telefonata che le comunica la morte di sua sorella. Sconvolta, prende un aereo nella speranza di un po' di pace. Due persone comuni, legate da un evento tragico, sono in cammino per ritrovare sé stesse. Li aspetta un'avventura nelle immense pianure di Serengeti, durante la quale il destino di tre bambini si lega indissolubilmente al loro. Ma nonostante le avversità, un'altra sfida si profila all'orizzonte: possono sopravvivere a un'altra perdita, questa volta quella di un amore che è destinato a scivolare tra le loro dita, come le nebbie che svaniscono alla luce del sole?
«A volte ci si imbatte in una storia dai colori dell'arcobaleno, che ci attraversa il cuore. Potremmo non essere in grado di afferrarne o mantenerne il significato, ma non saremo mai dispiaciuti per il colore e la magia che ha portato nella nostra anima.»
La vita era così.
Sette miliardi di persone che giocano a nascondino,
in attesa di trovare ed essere trovati.
Madri, padri, amanti, amici che recitano un gioco cosmico di scoperta
- di se stessi, degli altri -
apparendo e scomparendo come stelle che ruotano sopra l'orizzonte.
Sono davvero in difficoltà, ho terminato di leggere questo libro solo una manciata di minuti fa e forse non sono ancora pronta a metter nero su bianco tutte le sensazioni che mi ha lasciato addosso.
Parto col dire che La notte più lunga è un romanzo che ha alle basi una bellissima e intensa storia d'amore e che chiunque abbia voglia di approcciarsi al libro non deve temere di rimanere deluso da questo aspetto. La storia d'amore c'è, ed è emozionante, vera, a volte così bella da far male al cuore. Protagonisti sono Jack, un uomo ormai divorziato che vive nella sua piantagione di caffè in Tanzania, distrutto dalla recente perdita della figlioletta e dal senso di impotenza per non essere riuscito a salvarla. E Rodel Emerson, un'insegnante inglese che si reca in Africa per recuperare gli averi della sorella appena scomparsa in un tragico evento.
Due persone unite dal dolore della perdita di una persona al loro molto cara, ma che stanno affrontando il lutto in maniera molto diversa. Jack si è chiuso nel suo guscio, è diventato burbero, si è isolato da tutto e tutti, cercando di fermare il tempo al momento in cui Lily era ancora lì con lui. Rodel invece ha voglia di vivere e conoscere più da vicino la vita della sorella, capire cosa la spingeva ad una vita sempre in viaggio, fino a quando non decide di ingaggiare una sua battaglia. Ma per portarla a termine ha bisogno delle persone giuste ed è qui che si incrociano le strade di Jack e Rodel. Jack aiuterà e abbraccerà la missione di Rodel, e Rodel poco alla volta guarirà le ferite di Jack.
Talvolta ci si imbatte in una storia da sogno - una che ti spalanca il cuore.
Può capitare di non essere in grado di afferrarla o trattenerla,
ma non si può ma essere dispiaciuti per il colore e la magia che ha portato con sé.
Detto questo il resto lo dovete scoprire da soli, ma dovete sapere che La notte più lunga non è solo una bellissima storia d'amore, non è solo emozione per un sentimento che ti cambia, ti cura e ti lascia libero di scegliere. No. La notte più lunga è un romanzo che affronta delle tematiche forti, lo fa con delicatezza, con attenzione, ma il messaggio arriva forte e chiaro ed è quello che rimane impresso alla fine della lettura.
In un continente magico come l'Africa, dove la natura vince incontrastata sulla emancipazione e la tecnologia, che invece opprime le nostre moderne città, il regno degli animali più spettacolari e dei predatori più feroci che si possano incontrare, si rimane spesso vittime delle mille superstizioni e della stessa magia che è alla base della cultura dei sui abitanti. E quando si cerca di sfruttare tali credenze popolari per dare il via a un traffico di soldi si innesca un vortice di violenza e dolore che coinvolge tutti in prima persona.
Una realtà che spesso facciamo finta di non vedere, ma che esiste ed è tangibile, e che la Attar ci fa ripercorrere in questo viaggio fatto di scoperta, amore, dolore, perdita e salvezza. Lungo il viaggio ci saranno occasioni in cui sopraggiungerà lo sconforto, il senso di sconfitta, altre volte la speranza avrà la meglio, Rodel, e di conseguenza il lettore, aprirà gli occhi su situazioni raccapriccianti nascoste sotto la luce del sole e che spesso con omertà continuiamo a farci andare bene solo perché lontane da noi.
La mia più grande perdita mi aveva portato il mio più grande amore.
Dei cuori erano stati spezzati, ma poi erano guariti.
Delle vite erano andate perse, ma altre erano state salvate.
Insomma La notte più lunga è la lettura adatta sia per chi cerca la storia di un amore epico da vivere in modo viscerale e quasi poetico, ma è anche la lettura per chi cerca quel qualcosa in più in un libro, per chi ha voglia di vivere un'avventura entusiasmante e pericolosa, per chi non ha paura di scoprire la verità anche se dura.
Dopo un prologo che lascia l'amaro in bocca, ho vissuto la storia di Rodel e Jack con passione e partecipazione viva, mi sono immersa nella nebbia e negli arcobaleni del continente nero con anima e corpo e mi sono fatta trascinare dallo stile ricercato ed evocativo della Attar - peccato per i tanti errori disseminati nel testo italiano.
Ma sono sincera avrei gradito una seconda parte, quella della l'heppy ending per intenderci, un po' più concisa, poi ho voltato pagina e di fronte alla parola epilogo ho storto il naso perché ho pensato che non c'era nulla di ancora non detto della storia di questi due grandi protagonisti. Ma ho iniziato a leggere ed ho capito dove mi trovavo e cosa stavo leggendo ed ho chiuso il kindle con tanta di quell'emozione in corpo che voi non potete immaginare... sento ancora tutte le sensazioni contorcermi lo stomaco, con le lacrime pronte a straripare di nuovo gli argini.
Leggete questo capolavoro e poi fatemi sapere cosa ne pensate, la Attar se possibile si è superata e la sua storia è così diversa da quella precedente che spero che anche chi non ha gradito il suo primo libro possa concedere una seconda occasione a questa autrice fantastica. Inoltre una menzione particolare va a l'unico punto di contatto che ho trovato con la veccia storia, ovvero la presenza del personaggio anziano. La nonna di Jack, Goma, ricorda tanto Mamalu e adorerete anche lei con la sua forza e la sua tenacia!
E ricordate...
Siamo tutti uniti, Taleenoi algisoilechashur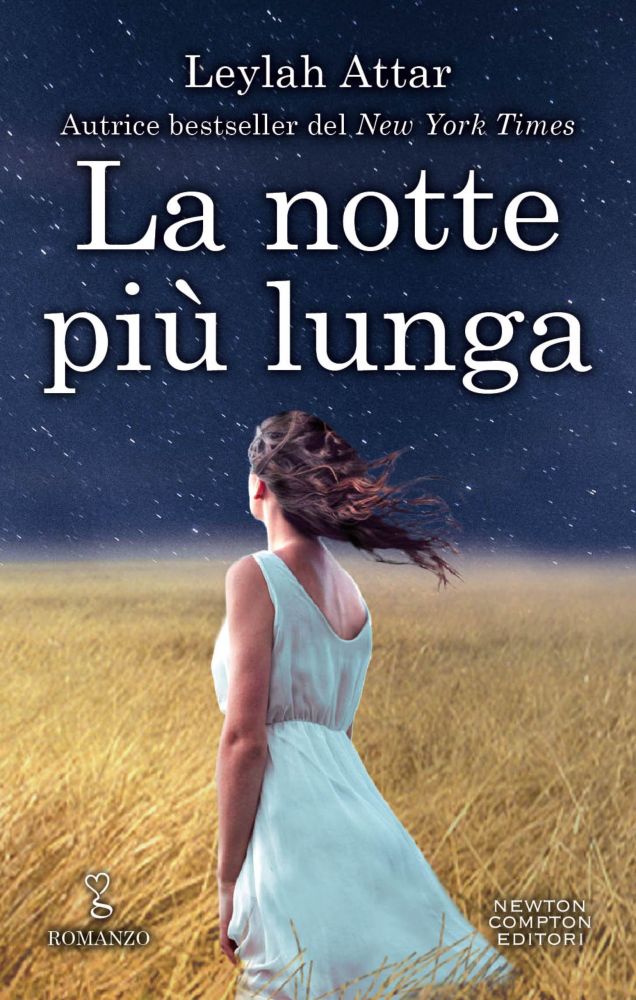 KOBO